Bio / CV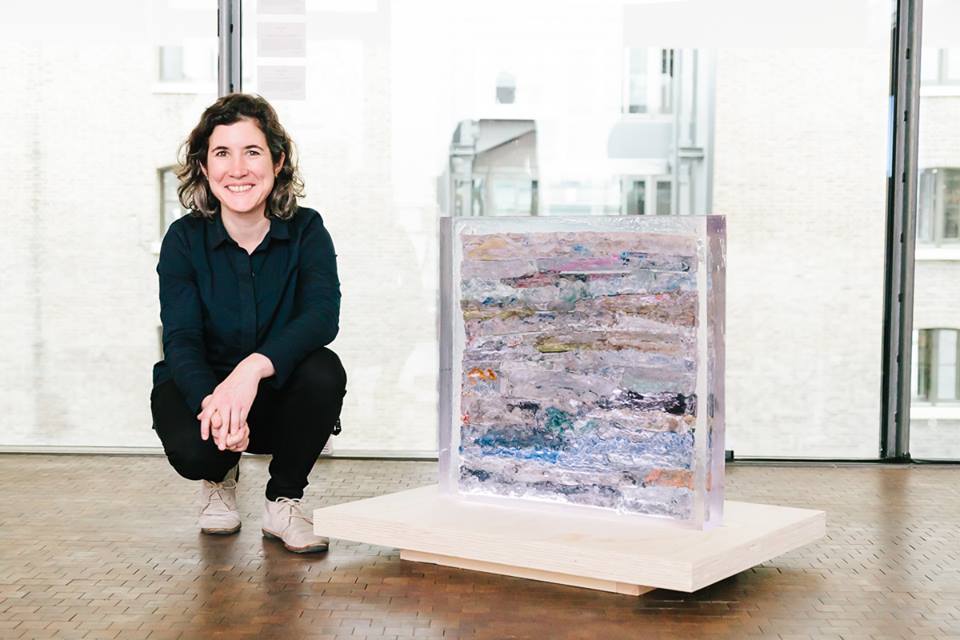 I am a visual artist with an interest in the creative relationships between art and science. My work explores ways of visualising and communicating environmental change through installation, film, photography, performance and painting.
I'm currently working on a year long project called All This Stuff Is Killing Me, exploring ideas related to mass-consumption, climate change and plastic pollution.
I'm a graduate of Central Saint Martins MA Art and Science programme. I was awarded a MullenLowe NOVA award for my on-going project exploring the impact of plastic on the environment. I'm an alumni of the October 2017 Arctic Circle Residency.
---
Selected Exhibitions
Upcoming
2019, Landlines, Royal Geographical Society, London
2019, All At Sea, The Crypt at St John on Bethnal Green, London
Previous
2018, Cosmic Perspectives – Lumen, Ugly Duck, London
2018, Monochrome, Old Biscuit Factory, London
2018, Emerging Artists – An Edit, 45 Park Lane, Dorchester Collection, London. Represented by YAP Art and Ackerman Studios
2018, London Art Fair, Business Design Centre, London
2017, Cryptic Art and Science, The Crypt Gallery, Euston, London
2017, Imagining CERN, CSM Window Gallery, London
2017, CSM x CMS: Entangled, Four Corners Gallery, London
2017, Third Matter, MA Art and Science Degree Show at Central Saint Martins, London
2016, Open Studio, Central Saint Martins, London
2016, Tracing Wastelands, The Depot, London
2016, CSM Postgraduate Art Auction, Lethaby Gallery, London
2016, Cryptic, The Crypt Gallery, Euston, London
2016, Our Laughter Will Drown Your Sorrows, The Laundry, London
2015, Big Space V, Central Saint Martins, London
2015, Mind_Matter, Central Saint Martins, London
2015, BBC Photography Annual Exhibition, 5th Base Gallery, London
2014, LIP 26th Annual Exhibition, Embassy Tea Gallery, London
2012, Pop Up Dorset, St George Church, Portland
2012, Dorset Art Weeks, Shaftesbury, Dorset
2012, Continuum, Fine Foundation Gallery, Durlston Castle, Swanage
2012, ZMMA, ZMMA, Shaftesbury, Dorset
2000, Degree Show, Central Saint Martins, London
1998, Dennis Desiderata, Lethaby Gallery, London
1998, Persona, Café del Sol, Barcelona
1997, Foundation Show, Trowbridge College, Wiltshire
Awards, Residencies and Talks
2018, Making In Transit Phase II – The Arctic Circle, presentation given at The Cube London.
2017, The Arctic Circle, Svalbard – to further develop my own project and a collaborative art and science project with Kings College London investigating the impact of microplastics on the environment and on human health.
2017, MullenLowe NOVA Award, Runner Up
2016, Government Office for Science – group collaboration focusing on the Government Chief Scientific Advisor's report From Waste Resource to Productivity. My photographs were used to illustrate the report.
Education
2015-17, Central Saint Martins, MA Art and Science
2002-03, Middlesex University, MSc Multimedia Application Development
1997-00, Central Saint Martins, BA Hons Arts and Design
---
Selected Bibliography
4061270
items
1
harvard1
author
asc