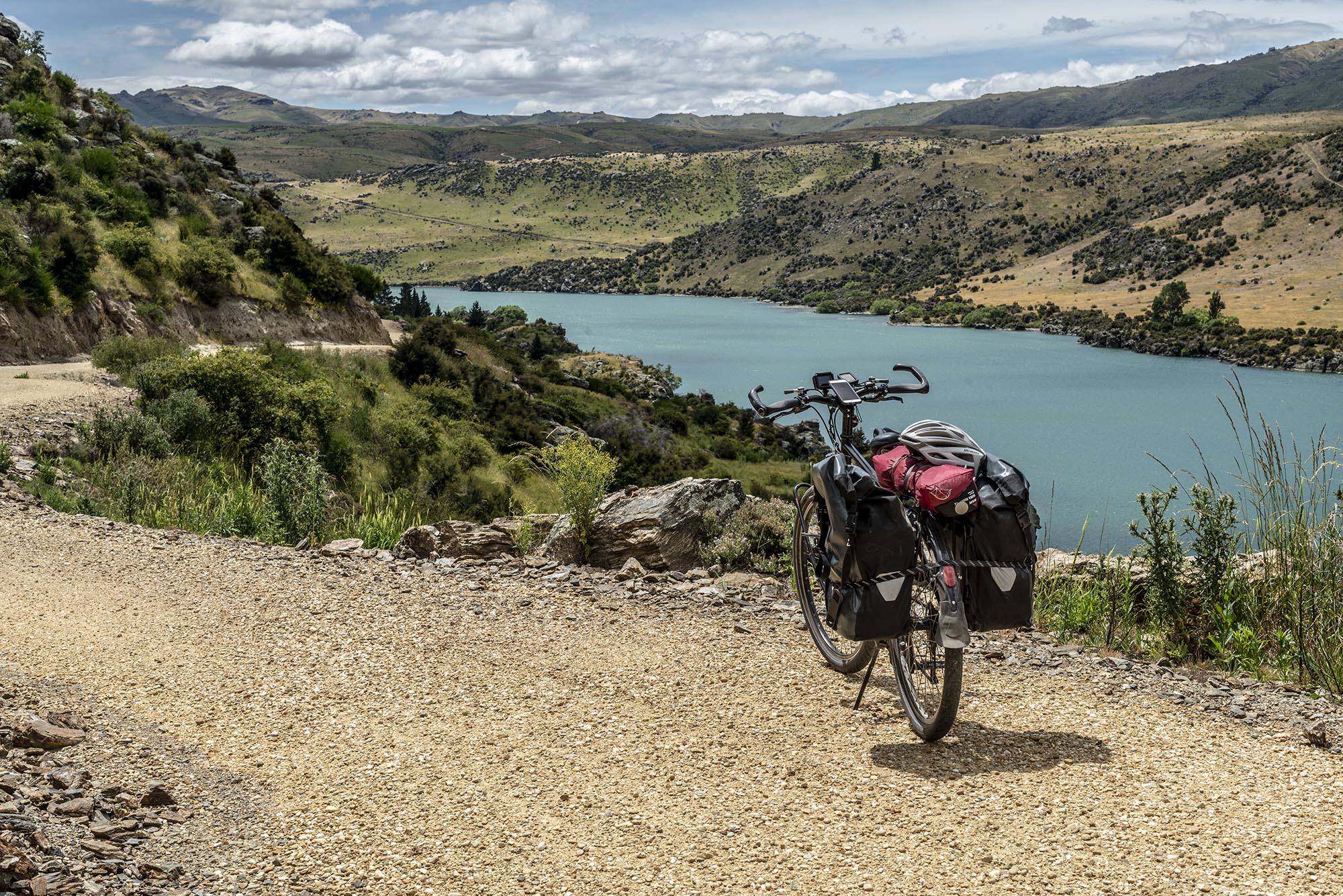 Full project information here: http://www.hannahscott.com/project/all-this-stuff-is-killing-me-2018
12th December 2018
Port Klang, Malaysia
With the bike loaded and ready to go I turned to wave to the guys but they had already disappeared back to their responsibilities on Kerguelen. Ahead lies two-miles of busy dock with cranes and fast-moving lorries shifting thousands of containers back and forth from the mega-ships moored at each berth. I have to navigate my way across the paths of those taking boxes from Kerguelen. Concerned that I won't be able to keep my balance after two months off a heavy bike, I decide to walk across the tarmac and sunken crane rails, and around the corner behind a pile of concrete dividers so that at least no one on the ship will be able to see me fall. I'm wearing cut-off jean shorts, a blue t-shirt, a cap and a high-viz vest. The port agent instructed me to ride up the right hard shoulder but this would mean riding very close to the unexpecting, oncoming lorries and pulling out every so often into their path to get around random containers and parked vehicles. I stick to the left side and ride wide, away from the traffic, a little more secure that I won't get flattened and a lot more concerned that I will be told off. I pass ship after ship, row after row of containers and bemused dockworkers. Almost at the very end of the tarmac I turn right, away from the water's edge, through an area of warehouses and offices, and up to the security gate. I already have my visa – granted last night at immigration – and so proceed directly to the barrier and the awaiting policeman. He flicks though, nods, hands my passport back and asks where I am going.
Klang City is seventeen miles up the expressway from here. There are apparently no restrictions on bicycles – the only reservation I have is the traffic, which will consist of, surprise, surprise: lorries and containers. It is swelteringly hot – thirty plus degrees and ninety-five percent humidity. Stopping briefly to check the route map my ankles are bitten and immediately start to itch. I'm soaked in sweat and the dust is sticking to my legs, arms and face. Every so often, I pass through the stench of something rotting in the heat. Along the expressway the lorries pass me in a never-ending convoy kicking up dirt and blowing exhaust over me. But they are courteous, slowing, waiting and giving me a wide berth as they pass. One driver rides behind me for several minutes giving me a very welcome break from the traffic but eventually, a hard shoulder allows me enough space to move aside and let him go. He accelerates with a beep, a wave and a big grin. I wave back and feel suddenly elated to be on land and surrounded by people – all be it people in lorries.
With the help of an offline map I manage to find my way on and off the expressway and eventually onto some quieter roads that take me into the city through some of Klang's more residential areas. I pass roadside restaurants, homes, shops, schools, garages, scrubland, potholes and palm trees. Eventually, after a flyover the centre opens out with the odd colonial white building in amongst a melee of more ramshackle Malaysian Indian and Chinese shop fronts. I'm staying with Loo Sin, a Malaysian Chinese woman who has cycled around Malaysia, and who I found through the global cycle network Warmshowers. She is hosting me in her hostel PlayKlang!, in the city centre where I have a beautiful room with very comfortable bunk bed, clean white sheets, super cool facilities and shared spaces. The building is about one hundred years old and has been completely renovated to a high standard but maintains its charm. I'm introduced to the team – they are all young, trendy, chatty and very welcoming – Kim in the kitchen is serving coffee and is a web designer; Wee Wee is sweeping the floor. Upstairs is a shared space for working and social events. What a contrast.
After a shower and a coffee, Loo Sin and her friend Benson take me on a tour of the city. We stop for lunch at a vegetarian Indian buffet, before visiting the local graffiti hot spots, market squares, Little India, and the museum, where I am left to tour the galleries in my own time. The museum, opened by the Sultan of Selangor, is set in a white British colonial building and houses collections of all sorts of objets. Wandering round, I find myself taken most of all by an enormous crocodile head and then by the afternoon monsoon. Unable to leave the building I find a seat on the first-floor veranda and watch the flashes of lightning overhead; the torrential rain; the flooded roads and pavements and the tidal waves pushed towards the pavements from the incessant traffic; the rivers of water rolling down the trunks and leaves of palm trees.
As the rain subsides, I take my chance and walk a long loop around the city – past the Royal Club, the Sultan's Palace, a Buddhist temple where I stop to listen to the monks chanting, a Hindu temple, a Catholic church, a mosque, and through Little India where I am propositioned with some sort of beige powder that I think will make me look younger. All the sights, smells and noises are a sensory overload. Dogs, cats, birds! The noise of traffic and people and exotic animals at night – crickets and maybe a frog. I'm exhausted. Before turning in I show Loo Sin and Benson some photos from the ship and talk about the project. Loo Sin who is clearly extremely proactive writes an article based on my art and publishes it online in Chinese.
13th December 2018
Port Klang to Kuala Lumpur
Terrible sleep again and lots of mosquito bites on my legs. Breakfast of two Malaysian style soft boiled eggs made in a plastic tub, into which you pour boiling water and then leave it to filter through. After about ten minutes the eggs are ready – they are quite runny.
Photo shoot outside with Loo Sin for her records and the article and then I'm off again – cycling into Kuala Lumpur. It's twenty-one miles – not so far but again the heat is overwhelming. I head out of Klang following the route suggested for bicycles. Once again I'm trying to avoid what essentially amounts to cycling along a motorway and am successful for the first few miles until my route disappears into a mess of road works and lanes that no longer exist. I cycle in around the block looking for options – the federal highway looks like it may be the only one – and then I notice a man on a bicycle cycling up the one-way single lane in the direction I originally wanted to go in. Clearly road rules can be broken. I take my chances and follow him through the on-coming traffic for quite some way until the road returns to normal. I find a shady spot and smoke a cigarette. No one seems to care about my shorts, cigarettes or bad cycling.
Half way to KL and I join federal highway number two. To the left is a motorbike lane that is physically separate from the main road. I stick to it as far as possible but am eventually forced into the motorway traffic. It's heavy and slow, which makes things easier and I'm a bit of a highlight for fellow road users who pass with waves, greetings and 'where are you froms?'. At what I presume to be the city gates, I stop and take some selfies next to the bike and with some skyscrapers and a signpost saying Kuala Lumpur in the background.
In the end it wasn't too bad and I arrive at Robyn and Jared's apartment just after midday – well before the afternoon monsoon is due. Time to shower, drink a lot of water, sink some paracetamol and have some quiet time. I'm dehydrated and legs are itching.
13th – 17th December 2018
Kuala Lumpur
Robyn is an old friend from school. We calculate that it's been twenty-seven years since we last saw each other and it has been awesome to reconnect – and really wonderful to have the luxury of two friendly locals to show me the bars and hang outs. I've wandered around KLCC, been up the Petronas Towers, visited the Eco Forest and the Menara KL Tower, sheltered from the monsoons in random places, eaten delicious food, been introduced to the Christmas chaos within KL shopping malls, explored Merdeka Square, Central Market, China Town, Petaling Street, KL Sentral, Brickfields, and been taken to the wonder that is the wine library – a wine bar in a supermarket with an adjacent smoking room. Following that I fell into a drain trying to responsibly put a cigarette butt into a bin. Thank you, Robyn, for entertaining my slightly drunken indignity, and for an awesome few days with you and Jared.
I had wanted to make the journey all the way to NZ by ship but it wasn't possible so have no option other than to fly this leg and it occurred to me the other day that Annique, a friend from the Arctic expedition last year, lives in New South Wales, which is en-route to New Zealand, so I have arranged to stop off on the way. I'm flying from KL to Brisbane.
In preparation, I've spent a couple of hours packing the bike for air travel for the first time – it's covered in foam (couldn't find pipe lagging which would have been preferable) to protect the frame and components; the front wheel is off and attached to the frame with bungee cords; the handlebars are off and attached to the frame; the bottles and bottle carriers are off and packed in my luggage; the pedals are off and wrapped in an old paper bag and taped in between the front forks to stop them from being pushed together; the front and rear tyres have been slightly deflated; and the whole lot has been put inside a large plastic bike bag brought with me from the UK. My four pannier bags are wrapped up into one big Chinese nylon zip bag. Now praying that my two strangely shaped packages each weigh less than the twenty-five-kilogram allowance. I'm flying with Malindo Air who I've never heard of but who don't charge any fees for taking a bike.
Lovely Mr Lim is my taxi driver and takes me to the airport where my bike bag is deemed to be unsuitable for air travel by the check in girl who tells me it should be in a box or a hard case. "But it's never been a problem before". She ponders for a moment, asks a colleague and asks me to wrap it in clingfilm – then it will be accepted. This grits a bit but I have no choice other than to forgo the flight. It's placed on a revolving plate and wrapped in meters and meters of film, as is the nylon bag containing my panniers. Back to check-in desk, boarding cards and labels printed and attached and I'm sent to the oversized baggage drop-off point. I hope everything turns up at the other end – and in once piece.
18th – 22nd December 2018
Brunswick Heads, NSW
Tuesday 18th – Today is day one of giving up smoking, again. Too excited to worry and haven't slept a wink. Annique is waiting for me in Brisbane airport arrival's hall with a name card and a huge hug. It's wonderful to be here. We breakfast in the city; visit the Asia Pacific Triennial of Contemporary Art at QUAGOMA that Annique helped to install; whizz around on Lime Scooters; and stop for cider and chips before heading back to Brunswick Heads. Early evening walk along the beach and a delicious vegetarian dinner at home.
Wednesday 19th – Visit the town of Mullumbimby and the Byron School of Art. The afternoon and evening are spent wandering around the Brunswick Christmas fair, market and watching the fireworks over the water. Ready to fall asleep but I lie in bed, turning over and over. Aged forty-two, I'm incapable of making decisions. Tonight, two choices overwhelm me – cycle to Sydney and then fly to New Zealand or go direct from here to New Zealand. Despite stopping here in Australia and cycling being spontaneous, I somehow feel I'm letting myself down not following the idea through. I end up falling apart in exhaustion and frustration – all I can see is Mum standing in the porch at home waving me off back to London for the last time. I eventually sleep having decided to go to New Zealand.
Thursday 20th – Morning visit to Byron Bay; walk to the lighthouse and Australia's most easterly point. Afternoon bike ride to Mullumbimby – 9.4 miles in 45 minutes. Discussing plans, I find myself still talking about heading south on the bike. The words come out as if I can't admit defeat. I find places to stay for Saturday and Sunday night and plan a route avoiding the freeway, convincing myself that I'm going and that it's the right decision but later on, cousin Robert's email arrives – am I still coming for Christmas? I book a flight to Dunedin for Saturday.
Friday 21st – 5am alarm and another terrible sleep but I'm cycling with Marco and his friends this morning. We set off at 6am before the heat of the day. It's the first tough ride I've had since September. We cover thirty miles in around two and a half hours, with some long climbs up into the hills behind Mullumbimby, through Goonengerry and Federal. My legs and my lungs burn. I'm the slowest in the group on my heavy, steel tank, but never left behind – thank you Marco for crawling along with me. It's beautiful – amazing views across to the coast, dramatic hills and lush green countryside – not at all what I had imagined. The afternoon is spent repacking the bike for tomorrow's flight to NZ. So, thanks also to Dave's bike shop for helping me out with cardboard boxes and foam lagging. Dinner at Milk and Honey after driving through a huge electrical storm to get pizza – branches and debris strewn across the road and we are forced to turn back. The evening is rounded off watching flying foxes coming in to roost.
Saturday 22nd – Walk along the beach and a last traipse around town before Annique drives me to Gold Coast airport. Checking in proves unexpectedly complicated – I must buy a flight out of New Zealand and my luggage will not be checked all the way through to Dunedin (there are no direct flights from here so I'm flying via Christchurch). I buy a flight out of NZ for the end of April and am then incorrectly told that I don't have the right to stay longer than three months. The flight is delayed by more heavy storms. Wine is required but a glass proves too much as the realisation of this final leg of the trip to NZ hits me. Shelves of duty-free koala keyrings are the only distraction I can find as the clouds break and dramatic contrasting dark greys and pinks fill the choking evening sky. As the cabin crew sit for take-off, I completely fail to hold back the tears. The plane ascends and my pens explode, covering my hands and immigration card in black ink. I feel like a snotty, incompetent child, in a story being replayed, as I remember rejecting Mum when she reached for my hand as we landed in Auckland in 2004, and again when she was dying ten years later. I wish I had been more empathic but it is only now through my own experience of loss that I have found insight. I cry all the way to Christchurch.
Thank you Annique and Marco for a fantastic week – for being so welcoming and generous, introducing me to this beautiful part of the world and so many interesting and creative people.
23rd December 2018 – 3rd January 2019
Mosgiel and Wanaka
Sunday 23rd – I have the day to kill before my connecting flight south. Christchurch is almost unrecognisable. The centre is undergoing massive redevelopment after the destructive earthquake of 2011 and the collapsed, derelict cathedral is shocking. I remember Mum and I searching for Ken's camera shop to buy rolls of camera film, which we couldn't find because it's pronounced it Keen's. Today, I'm hunting for four Christmas presents that must be beautifully wrapped, and light enough to not take me over my luggage allowance, which is right at the limit. Christchurch art gallery is excellent.
I walk down the stairs from the plane, across a very short strip of tarmac and directly into arrivals where Robert and Jill waiting for me. It's been fourteen years since we last saw each other but they are both exactly as I remember. Robert is as warm as ever and something about him reminds me of Dad. Jill is full of her extraordinary positive energy and infectious laughter. We have barely enough time to say hello before the luggage carousel whirs into action delivering my panniers safely back to me and my bike box appears by magic through a side door. Being an internal flight there's no immigration. Everything feels just as it is meant to be. I'm really glad I'm here.
Monday 24th – Christmas Eve – Kate, Declan, Neve and Hugo arrive from Auckland. I ride a ten-mile square around the Taieri valley up to Outram. Ice cream and wine in the evening.
Tuesday 25th – Christmas day – family lunch with Robert, Jill, Gaye, Chris, Richard, Simon, Kate, Dec, Andrew and Anna. An amazing spread – ham, turkey, salads and veg; and more desert than anyone could possibly imagine – pavlova, cheesecake, trifle, Christmas pudding. The Queen's Christmas speech airs at 3pm just as at home. Can't believe it's prerecorded! Game of 'cubs' – a Scandinavian game throwing wooden sticks. It's super-hot and the sun is harsh. My first Christmas in the southern hemisphere and in shorts. I love the informality of it all.
Wed 26th – Twenty-five-mile roundtrip cycle to Dunedin – it's really hilly! Visit the Otago Museum; the Otago Settlers Museum (I find James Capstick, my second great-grandfather's, records in the research centre); and the Dunedin Art Gallery.
Thursday 27th – Drive up to the farm with Robert – out through the grass and across the hills. The lambs are super cute but they don't have names. Descending back down to Mosgiel we visit the Reid family plots in the cemetery at Outram and pass the house grandma Gwlad lived briefly in when she returned to NZ with uncle John and aunty Margaret during the second world war. (There is also a record listed in the 1947 telephone directory for her at 113a Richardson Street in Dunedin, which is after they returned to the UK).
Friday 28th & Saturday 29th – cycling the Clutha Gold Trail from Lawrence to Alexandra with Jill. Mum had always wanted to walk the Clutha river valley so it feels particularly special to do this and fascinating to see where James Capstick and the family settled having emigrated from the UK. Hannah Jones (my great grandmother) and her husband David owned the garage in Lawrence, where we start our ride from. Day one: Lawrence to Millers Flat (27.25 miles). Boiling hot and blue skies. I think Bob thinks we are a bit mad. Brief visit to the museum in Lawrence before we pick up the trail. Jill loses her balance and gains various bumps and scratches thanks to a very uneven section of trail and then again in the pitch-black railway tunnel, which we entered without bothering to turn on our headlights. At Beaumont we pick up the turquoise Clutha river, which takes us past lots of old gold mining relics, all the way to Millers Flat. By chance there's a cabin available and we're saved an uncomfortable night in my tent. Wine and pasta starter in the cabin; dinner in the pub across the river. It's jam-packed and the patron is in a grump – everyone seems tough as nails. Day two: Millers Flat to Alexandra (26.53 miles). Lunch in Roxborough. The section from the Roxborough Dam and on to the Roxborough Gorge Trail is much steeper up and down today and very windy. Jill falls onto her bike and grazes her calf on the chainset. It looks like she's been clawed by a wild animal. I am blown off the path and end up falling face first down a switchback and into a giant thistle. Comedy duo. The trail stops at Shingle Creek where a speedboat takes us up the last section of the gorge all the way to Alexandra. Lawrence from London, gives us a history lesson and a tour of the old stone huts built into the gorge cliffs. Jill is an excellent cycling companion and I've loved having her company and laughter. Ice cream in Alexandra before Bob saves us in the ute. We drive on to Wanaka past the giant fruit at Cromwell!
Sunday 30th – Wanaka – day of rest!
Monday 31st – New Year's Eve – a visit to the doctor to get help with my shoulder and arm, which has become really painful. I haven't had a good sleep for the past two years. Chronic pain like this is so debilitating and depressing and I am finally conceding to medication. I'm prescribed 10mg Nortriptyline a day to try and kill the nerve pain. Apparently, it's an anti-depressant so I should be pain free and happy. I spend a couple of hours writing an art residency application in the library followed by a shoulder and arm sports massage to help to relieve symptoms temporarily. The therapist is curious to know if I've had any traumatic life events recently, ends up focusing on my jaw and recommends acupuncture to loosen it. This feels weirdly astute. New Year's Eve dinner at home with R&J and their lovely friends – lots of food, booze, laughter and fireworks over the lake at midnight.
Tuesday 1st January 2019 – New Year's Day more writing all day and dinner with R&J, Kate, Declan & kids, Andrew and Anna.
Wednesday 2nd – Jill and I hike up Mount Iron and then bike on around the lake to a vineyard, stumbling upon a free wine tasting, and then wobble back again around the other side of the lake. On the path up to the vineyard a tiny, fluffy, fledgling bird has fallen out of its nest and is fighting for its life. I can't see the nest and hate leaving it. On the way back down, we find its still body. Barely any time had passed and I feel devastated looking at it. The momentary difference between life and death is unfathomable and unacceptable.
3rd – 12th January 2019
Cycling around Mount Cook and back to Dunedin
Thursday 3rd – Omarama to Pukaki (28.32 miles) – R&J drop me off at the main road after the Clay Cliffs. Farewell for now. I pedal off in search of a loo. Finally, on the road. I feel lost and depressed, Mum and Dad are ever present at the forefront of my mind and it doesn't take long for the tears to start rolling down my cheeks. It's difficult to begin being alone on the bike. Finding the balance between the push and the pull of the whole journey. Why am I doing this? Do I actually want to be here? Where will I sleep tonight? What will these roads deliver me? Fear, sinking, anxiety – and freedom and elation. I have to remind myself that I chose this. Sometimes the only thing that keeps me going is the fact that I'm in the middle of nowhere and need to get to somewhere. The emerging, empty, rugged landscape pulls me onwards towards it – I can't get enough of it – it is what I craved. I stop for coffee in Twizel. It's still early and there's plenty of time left to cycle further so I continue on to Lake Pukaki. It is stunning – an amazing turquoise with the southern alps as a backdrop. I pick up the Alps2Ocean trail just after the lake visitor centre and skid on the gravel but it's ridable, good to be away from traffic and close to the water's edge. A little hidden from the track under the shade of a copse I set up the stove with the addition of a puzzle book wind break and lid to boil pasta. I keep the cooking water unsure of where I will find more. Initially this looked like good place to stop for the night but sitting here quietly it's become apparent that it's a very active rabbit warren and I feel I would be trespassing in their territory. A little further on a grassy, tree covered area looks promising. Coming off the trail and down towards the water I find the perfect spot. It's far enough away from the trail not to be seen but easy to get back on the route in the morning, and close to the water but raised up at a safe height. After an hour or so of nerves wondering whether anyone is likely to find me here, I pitch up, strip off and wash at the edge of the lake – I can't get in – it's bloody freezing. The wind picks up but under the trees I'm sheltered. It's a noisy night though with the wind and waves. I dream I can hear footsteps and a two-way radio walking around outside the tent and wake up paralyzed with fear but there's no one.
Friday 4th – Pukaki to Tekapo (24.41 miles) – Another beautiful day – clear blue skies and turquoise water. Breakfast is muesli and pasta water. Wash pots and cutlery in the lake. Find a loo spot. Pack up the tent and gear and ready to go by 10am. I decide to continue along the trail rather than take the road to Tekapo – it follows east side of the lake before turning up a steep climb some two-hundred metres to the Pukaki-Tekapo Canal. In the canal basin floating gangways square out a salmon farm. The air smells of fish food – not very appealing. There are lots of fishermen along the sides of the canal, which seems like cheating to me. I can remember as a child – maybe eight or nine years old – being taken fishing at a fish farm in France having failed miserably for days to catch anything in the river. But surely as an adult, you'd want to catch fish from the wild? The track continues on beyond a padlocked farm gate. There are no people here. The hills and snow-capped mountains are all around me, consuming me, drawing me into the land, where I want to be. I sit on the ground for a while and look, and then lay out a meal of bread, olive oil, salt, camembert and tomatoes. The road surface alternates between delightfully smooth tarmac and bone shaking unsealed corrugated track. On the plus side it is flat almost all the way to Tekapo, where the trail makes a final climb, steeply again from the river, past the hydroelectric dam, up through the pine trees and into the town. I am out of water and head directly to find a fountain and fill up the bottles. I drink one immediately and fill it up again. Food shopping and then pasta and pesto down by the lake. My gas stove is struggling to bring water to the boil – this is a big problem. It's not so nice here as Pukaki – too many people, too much development. I'd like to head out to the hills but 've had too much sun and despite eating well can feel I have no energy left to go on. I'm forced to the campsite and manage to secure a spot despite it being officially full. They keep a couple of spaces for walkers and cyclists. It's noisy but good to have access to a shower, toilet and cooking facilities. My shoulder and neck hurt and as soon as the tent is up, I lie down.
Saturday 5th – Tekapo to Glentanner (52.52 miles) – feeling much better this morning and looking forward to this ride as it should be mostly downhill to Pukaki. I'm taking the road – it will be much more comfortable, quicker and avoids covering the same ground. The landscape and the sky are much bigger than back home. Long open stretches disappear into the horizon. There are fewer people (only four and a half million in NZ) and so there is less traffic but they drive fast and don't always give me enough space. I make it back to Pukaki in around three hours, stopping on the way to stand in a field of purple and pink Lupins. Water refill at the Pukaki visitor centre plus a coffee and a tray of Mount Cook Salmon Sashimi from the farm I passed yesterday on the canal. I turn north and up the west side of the lake. I'm riding straight into the wind and it seems to gather force as I head up the valley. At one point I'm blown off the road and have to steady the bike in the verge as a car passes me. By mid-afternoon, the sun is obscured by heavy clouds and the mountains disappear. I wonder whether I should turn back. The question plagues me and I find myself counting and recounting the miles to the campsite versus the miles back to the nearest town, Twizel. Something urges me on and eventually, the campsite becomes the nearest option but the closer I get the stronger the wind gets and the slower I go. Even going downhill is a struggle. The reward is the most amazing view of the mountains, shrouded in cloud but with just enough momentary breaks to let the light through – the kind I've only ever seen once before here in New Zealand and that's been forever ingrained in my memory. In front of me a turquoise sliver of water is set against the yellow shore, dark green, light-sucking trees, faded tussocks of grass, and wet, grey and orange rocks that fade into the white sky. My eye follows the veins carved through the rocks, down to the lake. There are so many colours and monotone variations. Drizzle refreshes the last leg. A final push to get up and down the last incline, over the bridge and into the campsite at Glentanner. I check in for two nights – tomorrow is a rest day. Shower, dinner of black rice, garlic, tomato, stock cooked on my stove. There is a shared kitchen here but I don't feel like being around people. Google tells me the wind is blowing 65mph gusts and rising to 95mph. I lie awake until the early hours, in fear of the tent blowing away and the tree I'm sheltering next to falling on me in the night.
Sunday 6th – Glentanner – Day off the bike. I don't feel like cycling in the rain up to Mount Cook Village and consider hitching a lift but in the end have a quiet day at the camp site writing, eating, and sleeping. The rain gets progressively heavier. Walking down towards the lake for half an hour is enough to saturate my trousers and I turn back, damp and cold, set up a make-do bungee cord clothes line inside, and lie in my sleeping bag. As dusk falls the clouds break and turn pink. A long, low-hanging cloud stretches along the valley floor.
Monday 7th – Glentanner to Omarama (45.53 miles) – Great ride mostly downhill on long straight roads with big landscapes and big skies to marvel at. I stop for lunch in Twizel and order a beef burger; buy a tube of electrolytes to add into my drinking water – I'm losing so much liquid in this heat. Emotionally overwhelmed again – can't stop crying so I just keep pedalling until I reach the Top 10 campsite at Omarama. Should have taken a cabin. Hot tubs up the road are fully booked. Nathalie and Anke from Holland arrive at the camp site – they are cycling the same route.
Tuesday 8th – Omarama to Kurow (41.74 miles) – Two big hills destroy my legs and stamina early on. The wind picks up after Otematata and I'm cycling directly into it. It's so demoralising. I'm not enjoying the ride at all and spend much of the time thinking about quitting all together. The campsite at Kurow is down at heal. I opt for a bed in the lodge rather than the tent to cheer myself up (only $8 more) but it's such a depressing dorm room with old worn sheets and smells musty. Peering through the more expensive cabin windows I can see clean white sheets and pay the $15 extra to upgrade. The supermarket in town has such little choice that I find myself touring it several time before finally opting for a can of tomatoes to go with the rice I already have, and then search for a small bottle of wine. Success at the bottle shop up the road who offer me two mini proseccos for $10. I take one.
Wednesday 9th – Kurow to Oamaru (42.30 miles) – I take the easy option and stick to the road – it's pretty much downhill all the way. Stop at some Maori cave paintings but there's not a lot to see as most of the paintings have been badly weathered. Not enjoying this and just want to get to Omaru and find a place to stay. I complete the ride (forty-two miles) in three and a half hours. Omaru is NZ's capital of steampunk. I'm staying at the Harbour Campsite on a very exposed pitch by the roadside. A seagull steals a slice of my pizza at the brewery. Blue penguins nest here at night – I find one underneath a bench and more dotted along the harbour front. Feeling more positive.
Thursday 10th – Oamaru – A day off writing, walking, and still struggling to hold myself together. Attacked by seagulls as I wander into their territory – perhaps too close to a nest? Eggs and coffee in Harbour Street café and a walk out onto the pier. More penguins at dusk and a tour from a local guy who 'spotted me' in town earlier, which is slightly disconcerting.
Friday 11th – Oamaru to Dunedin (75.81 miles) – Meet Claire and Anetka in the campsite kitchen – they work for Amazon in the UK and are here for two months on honeymoon. Nathalie and Anke are also at the campsite and staying for a few days. We swap numbers. There are two other girls on bicycles who I haven't spoken to. They are leaving this morning and I see them at the supermarket but we must have gone in different directions. I follow the coast road south towards Moeraki Boulders, arriving there in time for a bowl of seafood chowder and a coffee. The road is mostly flat and I make really good time – it seems too early to stop cycling at both of the points I had considered finding a place to stay so I pedal on. The state highway isn't too bad – there's a wide hard shoulder for most of the route, traffic is light but it is fast and the lorries are big. The landscape is stunning and the coastal road runs right along the sea front. Just north of Dunedin there are two big hills to climb. The first almost finishes me off and I have to get off and push the bike towards the end. It's funny how you can feel so strong and then suddenly have nothing left at all. I'm hooted a couple of times. If there had been anywhere to sit down and stop, I would have given up but the verge isn't wide enough. The descent is magic and seems almost unbelievable, eventually levelling out and delivering me to the door of an art gallery serving coffee, food, and jazz. A bowl of pasta later and recommendations for the best route over the Mount Cargill, I set off. It's a killer – long and slow, a relentless 400m climb, but I can feel just enough energy being restored in my legs to keep going. I walk for two brief sections. Nearing the summit, the light across the hills and down into the bay is stunning and I realise I'm looking down to Port Chalmers, where the first settlers to the region arrived; from where the first consignment of frozen lamb was shipped to the UK; and perhaps where Gwlad and Mum sailed to the UK from. It remains the active port for this region and in the distance a huge white cruise liner is headed out to sea, showing me the channel ships must sail along to reach open water. It feels very strange – as though I am being shown. I'm not particularly superstitious or spiritual but this is emotionally overwhelming and exhausting. The descent into Dunedin is another dream stretch of road, almost too fast, wide enough, long, with barely any traffic; all the way into the centre. Then a final push to get to the campsite, over another massive hill that is so steep I have to get off and push and even then, can only manage a few steps at a time. I curse myself for choosing this campsite but discover later that the took me just a couple of streets away from where Gwlad lived when she was here during the war and presumably where Mum was born / lived. Tent up, shower, pass out.
Saturday 12th – Dunedin – Kiwis Nest backpackers.
Tent down, check out. Coffee and porridge in town. Failed shopping trip for cycling tights (my legs are getting cold) but no one stocks them at this time of year. Check in to the Kiwis Nest hostel. Washing. Food shopping. Venison steak, a whole broccoli and a whole aubergine for dinner. Crash. If grief were a room then I have stepped inside it and have lost my way back to the door.
Sunday 13th – I am physically and mentally drained and unable to get out of bed this morning. I eventually come around enough to move after twelve hours sleep. I've booked three nights here to give myself two full days rest. Afternoon spent looking at the family tree…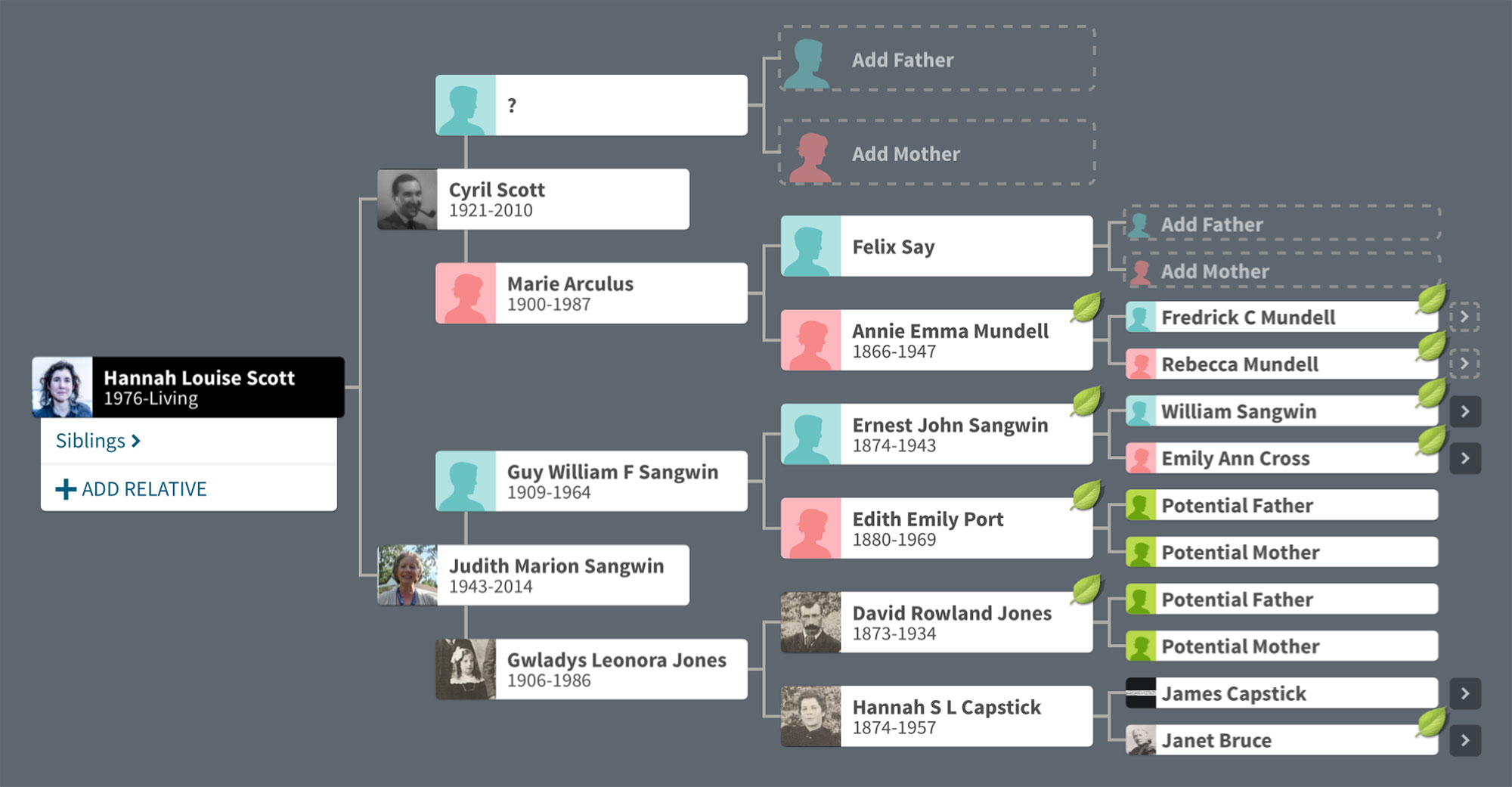 Monday 14th – Dunedin to Aramoana (32.94 miles) – Cycle ride out to Port Chalmers. There's a bike route the first half of the way and then I'm forced onto a busy road with frequent logging trucks headed for the port. In port there are two huge white cruise liners, both flying Australian flags, and a red Hamburg Sud cargo ship being loaded. The cranes and dancing vehicles are all busy shifting containers. A dock worker on a cigarette break points me in the direction of a lookout up on the hillside for a better view. I cycle up. A brass plaque remembers the first settlers from Scotland who came here in 1848; Captain Scott who sailed from here to the south pole; Ernest Shackleton who arrived here from the Antarctic in 1916; the signing of the Waitangi treaty in 1840; and the site of the original buildings of the Union Steam Ship Company of New Zealand. I visit the museum and eat lunch in the viewing area, watching the port activity, before cycling on aimlessly to see what's around each next corner, until I reach the end of the land. It gets more and more beautiful. Lots of birds – harriers, spoonbills, terns, pied stilts, oystercatchers, black swans, herons, shags, and in the distance, three albatrosses gliding over Harrington Point. Walking out to the end of the mole I almost tread on a fur seal. The ride back is into the prevailing wind and I'm exhausted again.
Tuesday 15th – Dunedin to Portobello, Otago Peninsula (24.84 miles) – A short ride, only about 7 miles out of the city, and mostly flat. I've booked two days in the campsite at Portobello – enough time to explore the peninsula. On my way out of town I stop at the bike shop and buy a wind and waterproof merino cycling jacket having been too cold these past few rides. Coffee and scrambled eggs in Portobello. Check in, leave bags and head off blissfully lighter towards Victory Beach. I have to ride over a gravel road, carry the bike over a stile and then walk the last couple of kilometres to get there. If you go as far as you can, you get the greatest rewards, and this beach is one of the most stunning I have ever visited. White sand, turquoise sea, seagulls, lizards, sea lions and fur seals, no people. I've also received and email from the NZ department of internal affairs. They think I have the right to claim citizenship.
Wednesday 16th – Cycle around the Peninsula (22.68 miles) from Portobello up to the Cones, around Hooper's Inlet and then on to the royal albatross centre at Harrington Point, and back. Loving how many funny shaped birds there are here and the tunes they sing.
Thursday 17th – Portobello to Brighton (22.04 miles) – Two punctures in the first half hour – both the same hole – my first repair didn't work. Sue Griffiths stops to help me. Visit to 113a Richardson Street, St Kilda where Gwlad lived in 1928. It was David and Hannah's house. Then cycled up over Corstorphine and along the scenic coast road. I reach my fastest speed yet at forty miles per hour. Coffee and brownie in Brighton café before Jill picks me up. We drive back to Tunnel Beach and walk down, then drive to 48 Greenhill Avenue, Roslyn, where Gwlad lived with Margaret, John and Mum during the war. Then via David's house to collect blue cod. Blue cod for dinner starter. Bob has shingles!
Friday 18th – Mosgiel – Morning round of golf at Taieri. I've never played before but it turns out I'm a natural. Must be in the genes – Gwlad used to play at Balmacewen and was apparently the Dunedin ladies champion. Jill and Peggy rope me into a tournament tomorrow! Afternoon spent in Dunedin. I visit to the government archive, shops and café Nova. Blue cod for dinner. Family history documents and papers with Bob. Practice putting golf balls in the living room.
Saturday 19th – Mosgiel – Golf tournament at Waikouaiti. In a team with Jill, Peggy and Graham. I score a two and win six dollars!
Sunday 20th January – 10th February 2019
Cycling South from Dunedin and up to Queenstown
Sunday 20th – Mosgiel – Strong winds from the south-west so no cycling today. Jill and I hike the Taieri Mouth Millennium Trail. The track leads us up and down seven and a half kilometres of the Taieri river gorge, through the bush to the coast at Taieri Mouth. There's a super high tide due to the full moon and the river has flooded over the track. My feet are soaked through early on.
Monday 21st – Mosgiel to Milton (25.55 miles) – Set off optimistically by 10am but realise quickly that it's going to be hard work cycling into the wind again. I find a couple of alternative routes running parallel to the state highway but am forced to abort at Milton. The wind is blowing me off the road again. Staying at the backpackers run by Tony from Switzerland. I visit the museum and chat with Helen. She greets me as I enter, saying: "I've been waiting all day for you to arrive". Helen is in her eighties and has lived in Milton all her life. I flick through some of the town records and find a Richard and Mary Capstick on the electoral roll. They must have been related to my great grandparents – can't imagine there are many Capsticks in the Clutha River valley. Helen says she used to live opposite them as a child – and assures me that Tony will look after me. Back at the hostel I cook dinner of pasta and veg and chat with Tony. Lovely guy who cycled here from Switzerland and stayed. He's been here for twenty years or so and insists that he does my washing up. He doesn't admit it but there's no mains hot water in the kitchen. He's warming water on a stove. An elderly homeless man calls in looking for somewhere to sleep for the night. I recognise him having passed him earlier on the road. Apparently, all the churches are shut. Tony doesn't invite him in but cooks dinner and serves it outside. A bit later on his ninety-three-year-old neighbour turns up to check Tony is ok.
Tuesday 22nd – Milton to Curio Bay with Jill (by car). Nugget Point; Cathedral Caves, sandstone sea caves; Curio Bay, famous for its petrified forest, Hectors dolphins and penguins. Diederik and Dorine, cyclists from Holland, ask for a lift. It's still too windy to ride. Their bikes and panniers squeeze in. Diederik is a mechanical engineer. Dorine is a physicist working on green energy solutions. We share lunch before D&D head off in search of another lift to get to Invercargil. Jill and I walk along the beach and watch the massive waves crashing over the rocks. Evening scrabble marathon.
Wednesday 23rd – Curio Bay – Gaye joins us for the day. She arrives with hitchhiker David from San Francisco. He's a photographer and here to swim with the dolphins. He looks a bit down and out with yellowing white hair, beard and sodden clothes having waited for over an hour in the rain for a lift. Apparently, he's written the soon to be published encyclopaedia of carbon solutions and is friends with E.O. Wilson (biologist and author of Half Earth). David and I swap cards – his name has the slogan "Bringing HOPE to your day". After lunch, Gaye drives us out to Slope Point, the most southerly point of the South Island and Waipapa Point lighthouse, where the passenger ship Tararua was wrecked in 1881. We walk across the cliffs through driving rain and freezing wind. In the years she's been here she's noticed the change in sea level and coastal erosion. Evening Rummikub marathon. Haven't laughed this much in ages.
Thursday 24th – Curio Bay to Oban – Quick walk out to the petrified forest and penguin colony, where there is apparently now only one penguin due to the numbers of tourists. No penguins or dolphins in sight – David from San Francisco may have quite a wait. Curio Bay to Invercargill by car. Invercargill to Bluff by bike (18 miles). Strong headwind and huge lorries. The ferry to Stewart Island is terrifying. Huge swells lift and crash the catamaran bow into the water, rendering my seasickness tablets ineffective. I take a second one and shortly afterwards feel completely out of it – eyes staring, arms tingling, head swimming, body heavy. I check in to the Stewart Island backpackers and go straight to bed.
Friday 25th – Oban – still feeling weird. This backpacker's is like being in hell. Run in with a guy in the street who tells me off for not walking on the pavement. I'm reduced to tears in the supermarket and hide in an aisle while he tells the woman at the check-out what a terrible day he's had because of me. It's noisy everywhere, feels like everyone is in my way, bumping into me, out to get me. Clearly still influenced by the drugs I spend the rest of the day in bed, praying no one else checks in (I'm in a dorm). By evening it's full. Really want to get out of here, get the return ferry crossing over and done with, and get back on the bike.
Saturday 26th – Oban, Stewart Island to Invercargil (20.39 miles) – I check out and change my ferry ticket to today. The crossing is choppy but not as bad as Thursday. I sit as far back as possible to minimise the motion and spend the crossing telling myself I'm ok, over and over again. The hour-long crossing ends just in time. With bike and bags retrieved I set off for Invercargil. The wind has changed direction and is against me again. Along the road I meet a guy from Birmingham. We chat briefly – he's retired and cycling around NZ to avoid the British winter. Staying in a lovely B&B in the city run by Chris and Jane who invite me to join them for dinner. Jane used to be a teacher; Chris was an AV technician.
Sunday 27th – Invercargil day off – cycle around the city. I buy food and a new pair of walking shoes – fed up with the current pair, which let the rain in.
Monday 28th – Invercargil to Lumsden (53.63 miles) – Mostly flat and a fine day. The wind builds in the afternoon and becomes difficult again. Camping at the Lumsden Camping Ground – $12. Feeling happier.
Tuesday 29th – Lumsden to Kingston (38.27 miles) – Pretty sure I have a slow puncture on the rear wheel. It's cloudy and not so much of the heatwave predicted. Head wind builds again in the afternoon. Stop for coffee and carrot cake at Garston and meet Liz, Ross and family from Rotorua. We swap emails and I'm invited to stay when I get to the north island. Camping at the Kingston Holiday Park. Kingston is set at the foot of Lake Wakatipu. The sunset turns the mountains and their reflection in the water, burning orange. John from Invercargil is staying here for a couple of days. He's curious to know where I've come from on the bike and tells me about a Belgian man, he recently met cycling around New Zealand with his eleven-year-old son. How wonderful! Noisy tent neighbours – can't sleep.
Wednesday 30th – Kingston – decided to stop here for a day since it's so peaceful and the campsite is $15 compared to $55 at Queenstown. Morning spent cleaning and servicing the bike. I sacrifice a kitchen sponge to get all the dirt out of the gears – success they are finally shifting again but I need to find a less wasteful solution than this. I'm thinking a lot about the climbs ahead, in particular, the Crown Range between Queenstown and Wanaka, which I can either go over or around. It's the highest road in New Zealand with an ascent of six-hundred-and-ninety-five metres over eleven kilometres. The question is more whether I want to rather than whether I can. Motivation is quite a struggle. I need to keep reminding myself how it will feel once achieved. I can feel my energy physically dissipate as I succumb to mental hatred of sluggish hills. A few days with the wind behind me would make a big difference. As if by magic a message from Diederich and Dorine arrives to say they have just made it to the top and the view is totally worth the struggle. Feeling restless and want to get on the road. Wondering why I find it so difficult to relax on a day off. I'm also struggling to sit down and work – desperately want to get on top of exhibition plans for the summer and reduce the related anxiety. I feel completely lacking in self confidence about how to represent this journey and am tempted to pull out of both exhibitions. David has spent the day paddling around the lake in his inflatable kayak. He's a retired journalist; now a painter and the founding member of the NZ Pastel Society. He sees stories everywhere he goes and sometimes thinks he should keep a notebook to record the people, places and things he encounters, to draft a book of short stories. Instead, he prefers sketching cartoon characters and has a folding table, sketchbook, pens and pencils with him. He gives me a packet of Toffee Pops biscuits admitting to having eaten a whole packet. Derick the plasterer and his companion Jack the dog, are my neighbours. Derick is from the UK but has been here for most of his life. He wants to move to Australia where life is cheaper and easier but both his parents are in care with dementia here in NZ. `They talk nonsense to each other all day long. Derick offers me a lift to Queenstown – I'm a bit torn – the road is incredibly scenic but also apparently a blackspot for cyclist / traffic accidents.
Thursday 31st – Kingston to Glenorchy – The bike and panniers are loaded into Derick's Land Rover, leaving a small space for Jack, who looks at me indignantly from behind the frame. It's about fifty kilometres / an hour's drive / a day's ride – we're in the town centre by 10:30am. It is totally unappealing to me – just super expensive shops, bars and restaurants, including a Louis Vuitton café and a casino. We stop briefly at Derick's work, Airbnb units constructed using the cheapest materials, including Perspex (rather than glass) front facades. Everything in Queenstown is about extorting money from tourists. There's not much of New Zealand here. Derick offers to drive me up to Glenorchy. A quick trip to the supermarket to stock up on food and we head a further fifty kilometres up the lakeside. Afternoon ride to Paradise (23 miles). The wind picks up overnight, violent gusts keep me awake until the early hours.
Friday 1st February– Glenorchy – Morning rain and then the clouds break. Lazy start – breakfast, clothes washing and a walk around the village to the lake side. Michael is surprised to see I have milk. He assumes I have carried it here from Queenstown on the bike. Afternoon bike ride together – we ride from Glenorchy to Kinloch Road and back (21 miles). Apparently, I am using my gears incorrectly. At dinner he is surprised to see I have a bottle of wine. Very cold at night.
Saturday 2nd – Glenorchy – Golf am and pm. There are a variety of old clubs available to use – I take a five iron and play two ad hoc rounds of the nine-hole course. Evening walk around the town trail following the river west and then cuts through the bush and swamp on a newly built wooden boardwalk. The day-trippers have gone home and I have the valley to myself. Dappled golden light streams through the trees and grasses and the hazy evening angles creep across the valley, up onto the mountains to the northeast. Their reflection in the lake is disturbed only by the motion of black swans submerging their heads beneath the water to feed. It's freezing at night again and a very loud party across the way keeps the campsite awake until the early hours.
Sunday 3rd – Glenorchy to Queenstown with Michael (28 miles). Very hilly ride but beautiful beside the lake all the way. It's nice to ride with someone. I worry that I won't be able to keep up with him but he cycles very slowly in the lowest gears, legs pumping up and down. Can this really be the best technique? We stop for lunch – Michael cooks pasta, I also have pasta but cooked last night. Tent up and mad dash into town shopping for a warmer sleeping bag. No more cold nights! I buy one and then panic that it's not warm enough compared to the one I already have, take it back, and buy a heavier one. A noisy neighbour in the campsite talks to a man she's brought back to her tent all night. His dog howls intermittently. They ignore my requests to stop talking at 1am, 2am, 4am and 6am.
Monday 4th – Queenstown day off. I move my tent away from the noise to a more sheltered spot under the beech trees. Goodbye to Michael – he's headed south on the Around the Mountain trail and towards Te Anau.
Tuesday 5th – Queenstown – Afternoon bike ride around Queenstown Hill via Arthur's Point and Frampton (21 miles). As I return to my tent, Juana from Malaga arrives. Today, she's come across the Crown Range from Wanaka and now wants to cycle to Mount Cook. This is funny because it's doubling back across NZ's highest road or the alternative really long way around. We share our bottles of wine, look at the map and exchange cycling tales until the wine runs out. She sailed here from Tahiti and will find a boat to continue onwards by sea. She's travelling with barely anything: a second-hand bike; borrowed panniers and backpack; a thin sleeping bag; and a tent with only one pole – the other exploded.
Wednesday 6th – Queenstown – It's Waitangi Day. Juana sets off via the Samaritan's charity shop to claim my old sleeping bag. A photo comes through on WhatsApp with the attached message: Warmer but heavier. The charity shop was shut but Juana's bike now has a turquoise Mountain Warehouse sleeping bag attached to the top of the panniers. Quiet day, washing, writing. Lovely evening with Helene & Anita (friends from London). Waiting these past five days to see them was so worthwhile – I had forgotten how good it is to have a night out with friends and talk shit.
Thursday 7th – Queenstown to Wanaka via the Crown Range (47.68 miles). This is it! The past few weeks anxiety thinking about getting over the Crown Range will soon be over. I make Arrowtown in an hour and a half and stop there for coffee and eggs on toast. The ascent begins straight out of town with a set of switchbacks. I inch up in the lowest gear, pausing on the bends and minor lookouts. When you begin your legs scream. Then they calm down, finding a rhythm. The view becomes more and more awe inspiring and I expend more and more energy craning my neck over my shoulder to look at it whilst maintaining balance and as much of a straight line as I can manage. Cars pass with thumbs up. I smile my way up, enjoying the climb. There's no rush and nothing to prove. Each time I pause for water the process repeats but slowly the mountain becomes a hill, and eventually, it levels out. I stop to take a photograph and two road cyclists pull over to ask if I'm struggling. Apparently, I won't be able to make it over the high pass – they wouldn't be able to do it but advise me on how to navigate the road works half way up. Why are people so unsupportive? They ride off leaving me feeling stupid for trying and stripped of confidence. The very steep final ascent follows gradients of up to 12% over five kilometres. I have to stop on every bend and soon become dizzy – my legs want to explode and I've had too much sun. I can feel the energy draining out of me and know that without food I won't be able to continue. At the side of the road the sun is harsh and the traffic close – I need to find shade and a place to rest so push for about one-hundred metres to the first lookout. Pushing is just as exhausting as pedalling but I get there, take shelter under the shade of my jacket over my head, and eat a whole carton of natural yoghurt with brown sugar. Partially restored, I make the final push in one go and am absolutely elated to reach the summit at one-thousand and seventy-three meters above sea level. There's no one here to share this with so I just sit on the grass. I can see all the way back down the valley to Queenstown. The airport runway is clearly visible and the planes coming in to land pass almost at my eye level, between the peaks. The road to Wanaka is downhill most of the way. I push off and freefall, stopping briefly at the Cardrona Hotel to refill my water bottles, eat a red pepper, a tomato and an avocado. Setting the tent up in Wanaka I realise I've left my ground sheet in Queenstown. Juana suggests I go back and get it.