It dawned on me the other day that I look like an adult touring cyclist. All the serious cyclists wave or nod as they pass me. I'm in the club! I've only seen one other couple touring – they were from Taiwan, in their 60s, and on their way to Ireland on a three month trip.
So far I've cycled from London to St Davids in Pembrokeshire mostly via the Sustrans National Cycle Route (NCR) 4 with a few diversions to visit friends and places I've felt drawn to, in particular: Larkhill Camp on Salisbury Plain where my Dad is mostly scattered to the winds, past Salisbury where I was born, past Silton where Mum and the other bit of Dad are buried, Mere where I grew up, Shaftesbury to visit friends, Bath where I lived as a teenager and young adult, Bristol to visit friends, Cardiff to have a gander (and very nice it was too) and to join the NCR 8 / Taff Trail to Pontypridd, Merthyr Tydfil and Brecon, and then on via Swansea and Carmarthenshire. En route I've also stopped at the first two of my Amazon waypoints, Bristol and Swansea where I collected some bits and bobs for art.
So what's it like being an adult touring cyclist a month in? Mostly it's bliss – I'm lost in my head considering: art, is this art, what art am I going to make of this, I need to stop overthinking this and enjoy myself, the meaning of life, sublime landscapes, how tired my legs feel, the environment, mass consumption, overpopulation, collapse, how long I could do this for, when will my shoulder stop hurting, friends, family, emotions, how much water I have left, how much phone battery I have left, where to camp tonight, is it warm enough to wash my clothes, a year will never be enough. Should I detour to see that amazing thing? Oh there's another massive hill? No. And I've had some incredible moments of clarity, which I've since forgotten being too lost in the motion and physicality of it all to bring myself to stop and write them down.
It's bliss when it's flat, downhill, when it's barren and dramatic (even uphill) and when there's an exciting destination. It's not bliss when the uphill gradients are marked with percentages and follow one after another. Worthy only of a new language of expletive noises, relentless hills and country lanes are losing their appeal and I'm longing for a nice flat canal path. That said I'm now headed for Snowdonia and have been debating getting rid of things to reduce my weight. So far I've swapped out my clip-in pedals for flat MTB pedals so now only need one pair of shoes. My spare shoes have been sent home along with the old pedals, a merino base layer and a Tupperware box. My very heavy DSLR camera is still under consideration and it's a tough call.
The other blissful thing about cycling and being alone is not having to speak to anyone (introvert) but I have met lots of interesting characters including a guy who spat at me after he stepped out into the road in front of me, and a couple from Scunthorpe who were very happily camping with their four rescue cats (one cremated), a TV for the footie and a sewing machine. Thanks to them for offering me water, electricity, bacon butties, doughnuts and for being so wonderfully cheerful and chatty.
What I've Bought So Far…
Mostly food… I'm preparing all my own meals but can only carry about a days worth of food. Nothing goes to waste. Essential basics include: eggs (hard boiled), bread, muesli, Brazil nuts, peanut butter, garlic, sel de Guerande, vegetable stock cubes, olive oil, Zigante truffle paste (from Natasa).
A typical shop looks something like: two fresh vegetables (no cooking required), 150g tin of tuna, 250g pre-cooked lentils, one tin of chopped tomatoes, one fresh fruit. I did splash out and bought a pack of streaky bacon the other day but then realised I had to eat it all in one go.
I can't carry milk so haven't bothered to make much tea or coffee. I've been adding a splash of cold water to my tea to avoid burning my lips. Muesli in the morning is with water (if you leave it long enough it pretty much turns into almond milk anyway).
Trying to avoid plastic but… carrier bags are super useful to contain leaks, it's a tough call to decide upon peanut butter in a glass jar (weighs a lot), lentils need containing (otherwise unruly).
Other stuff… A sun hat, t-shirt for off the bike, MTB flat pedals to swap out the clip-in pedals (as mentioned I finally decided this was the way to go to reduce to one pair of shoes and less to go wrong), new camping mat (the previous one had an unlocatable puncture).
Some photos…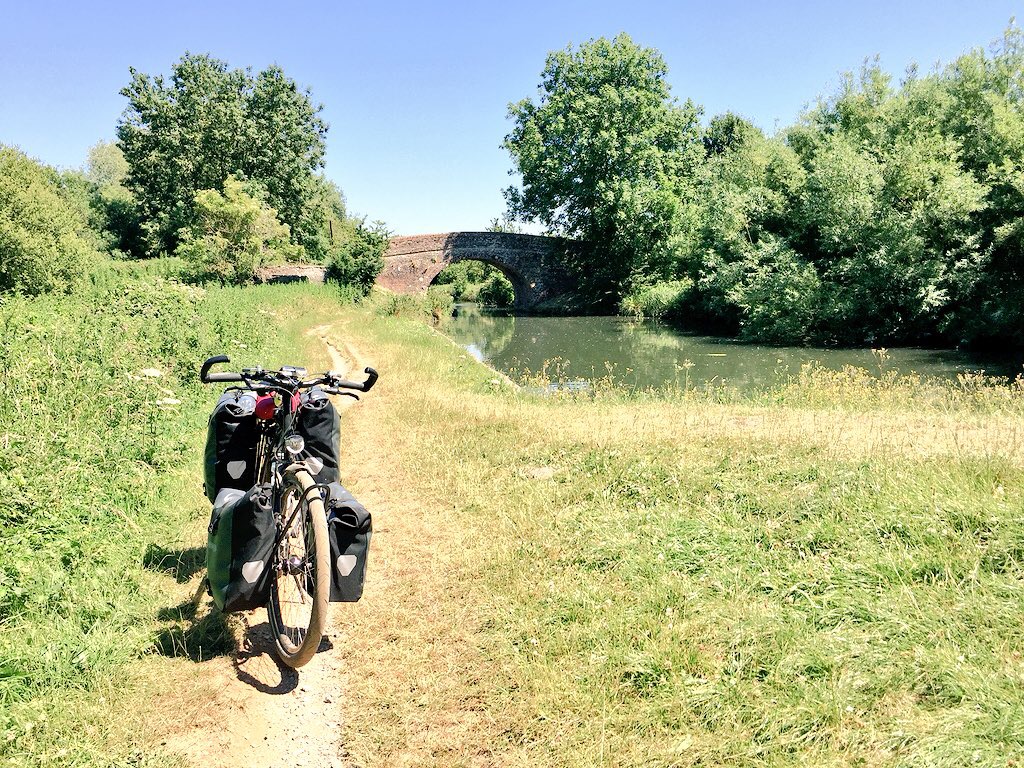 NCR4 Kennet & Avon Canal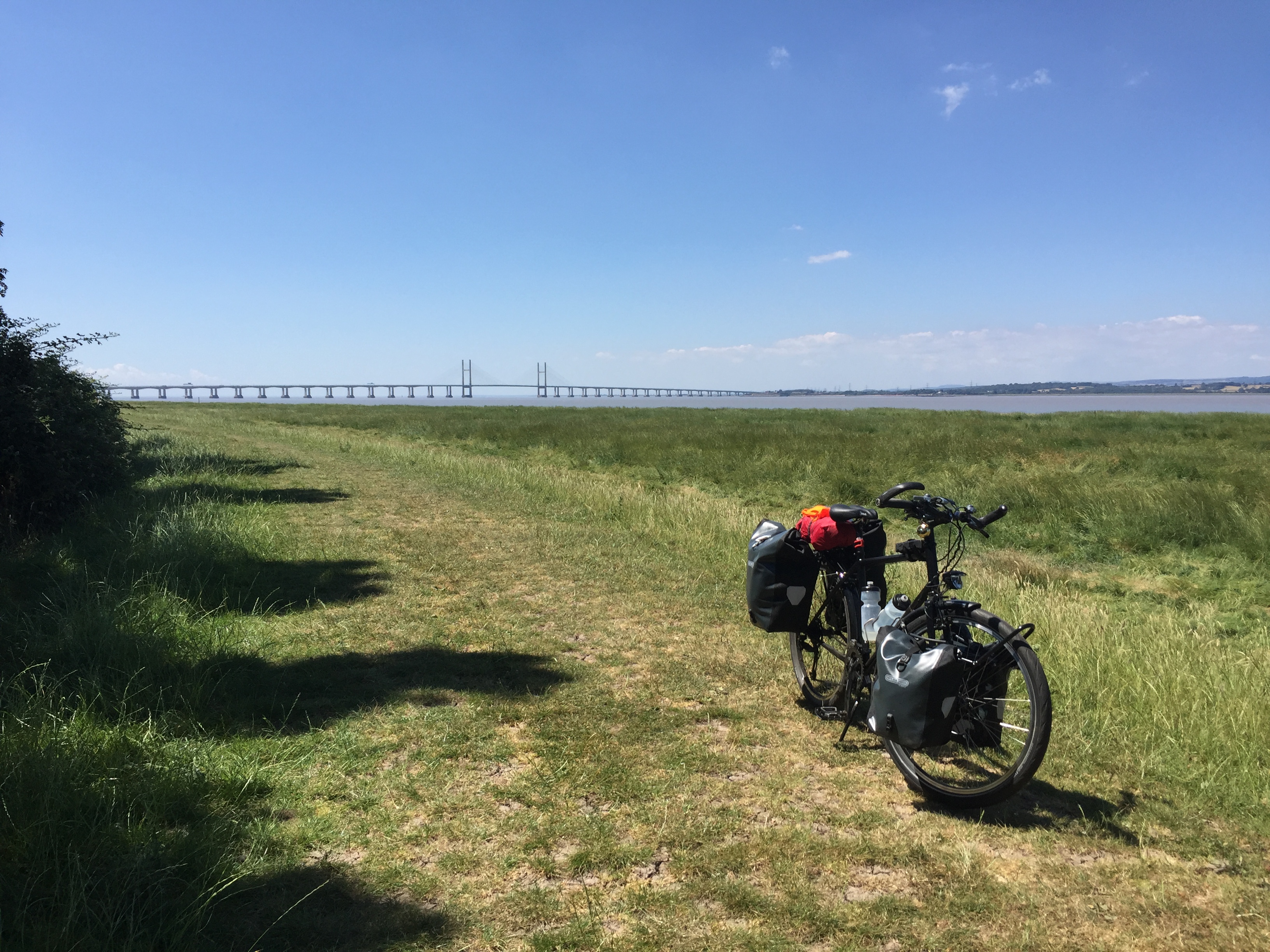 Severn Bridge

Cardiff

Pontypridd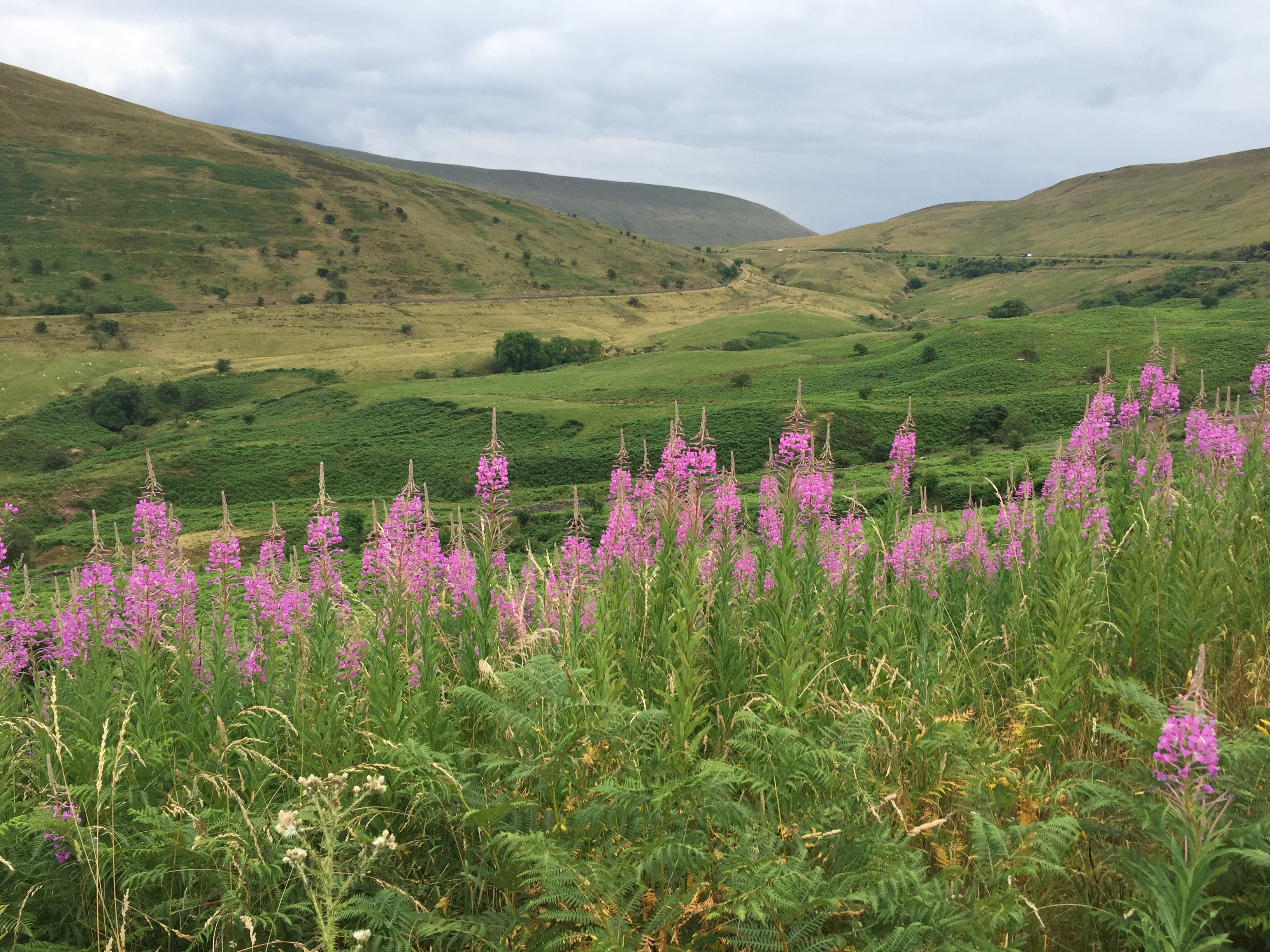 Brecon Beacons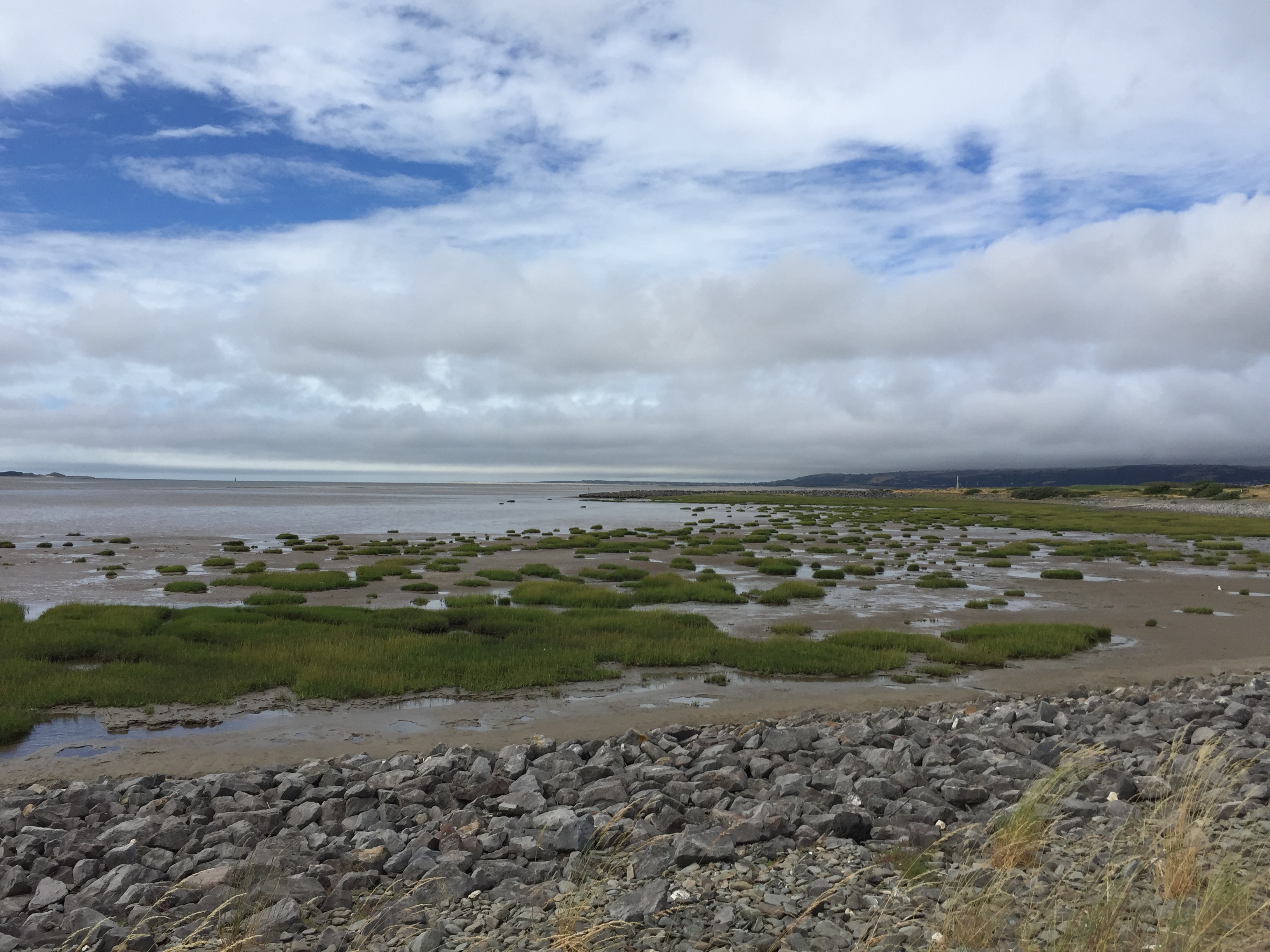 Machynys Penninsula

Newgale Beach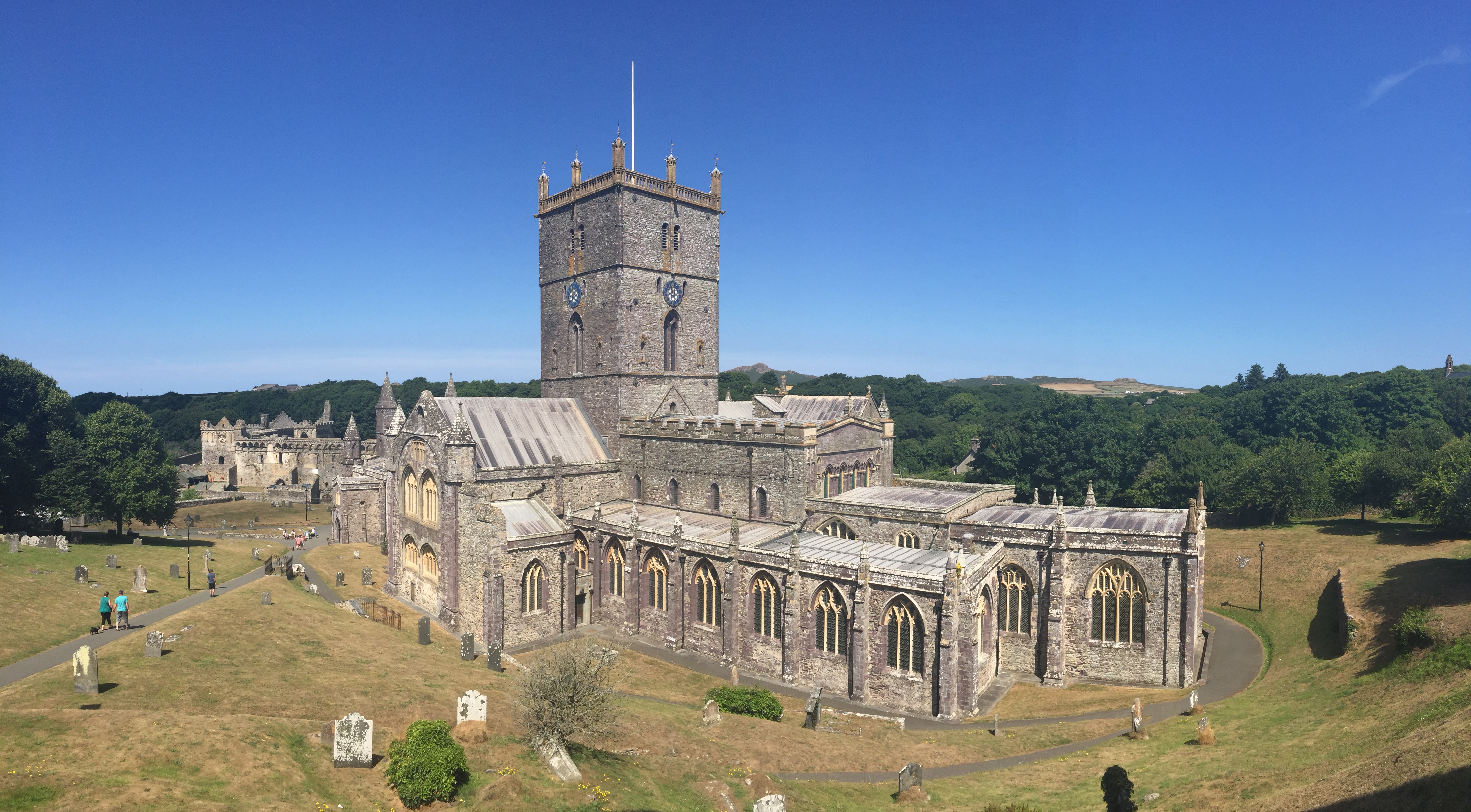 St Davids Cathedral