Installation with 270 ice casts of plastic bottles. Installed at Granary Square fountains, King Cross, on the 23rd May 2017.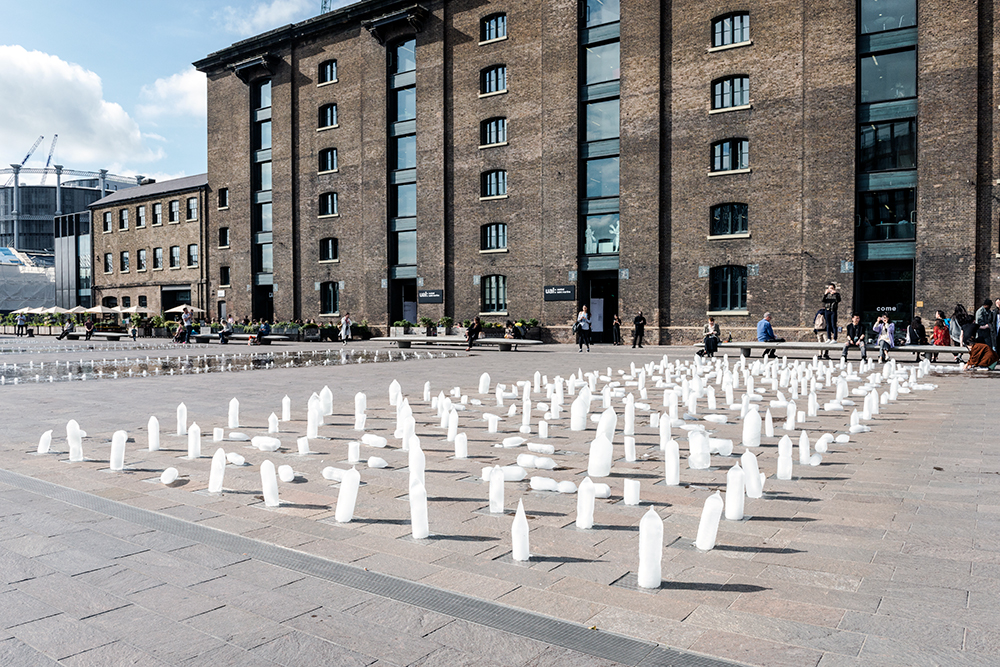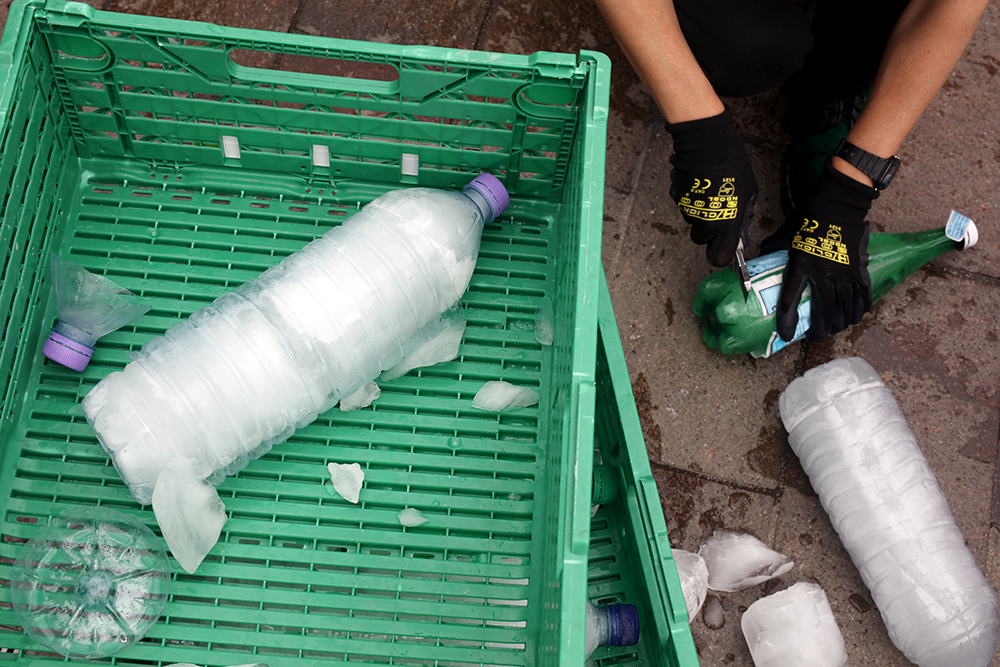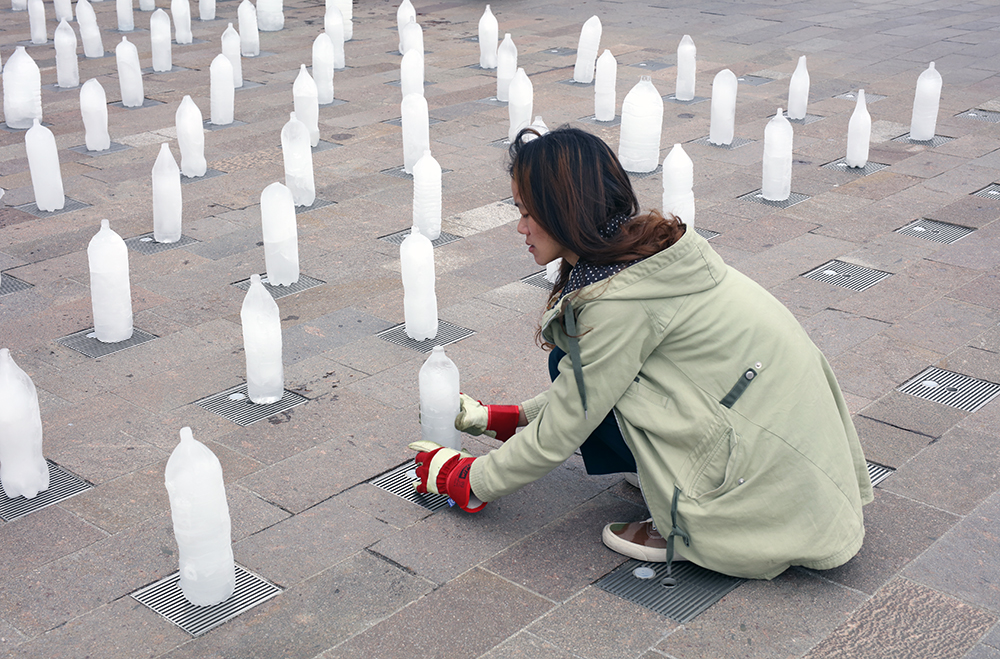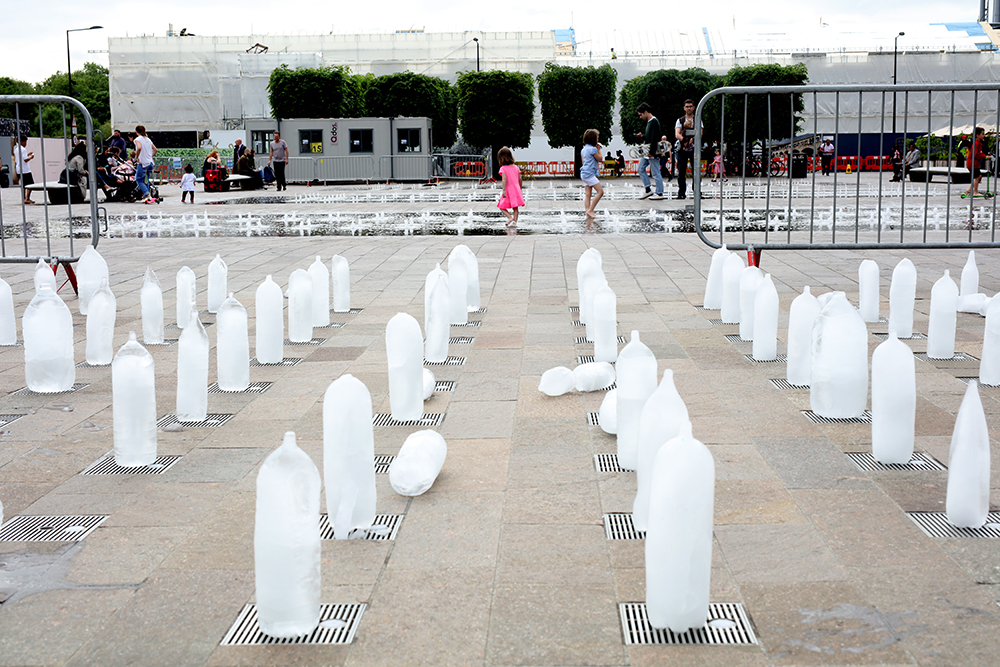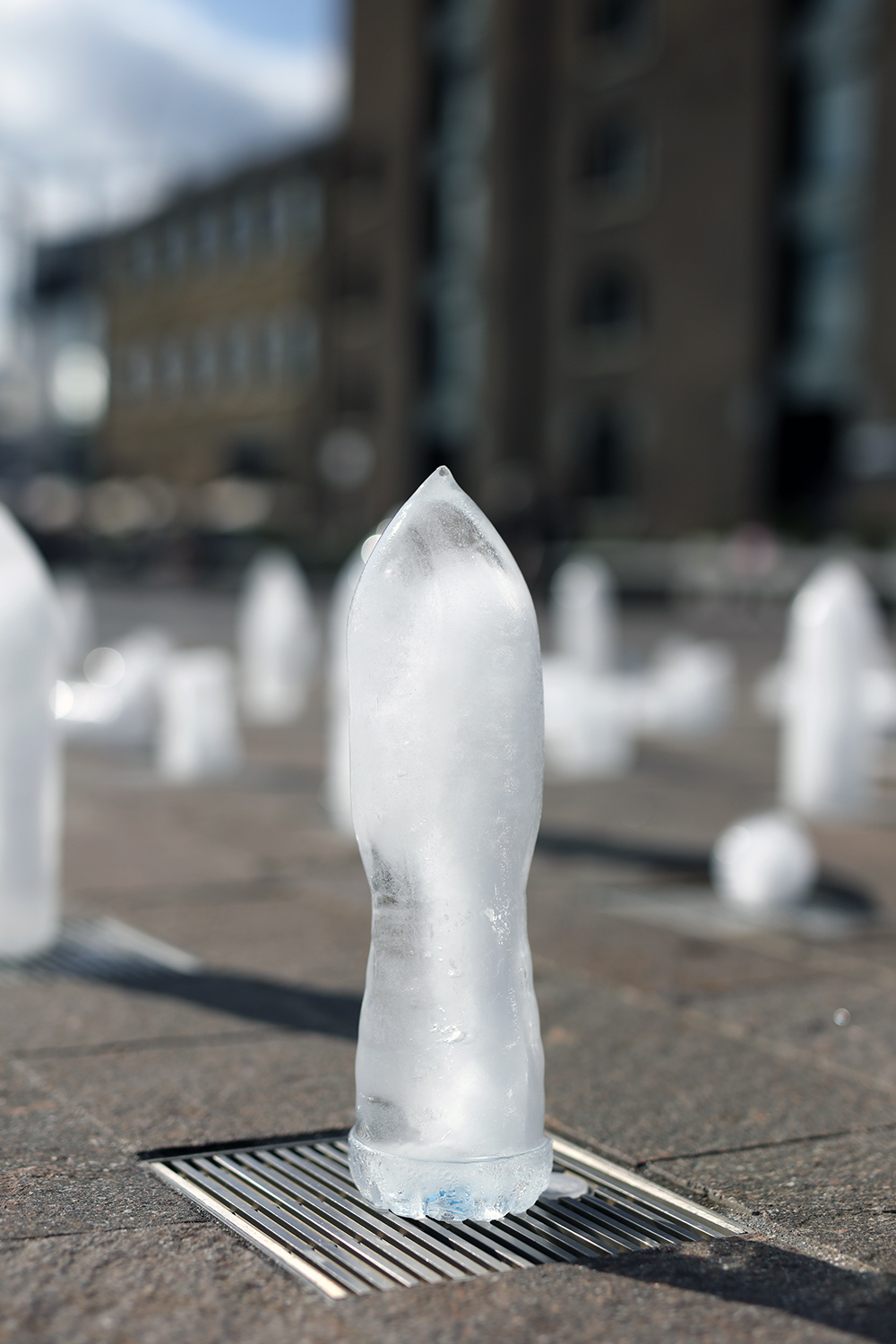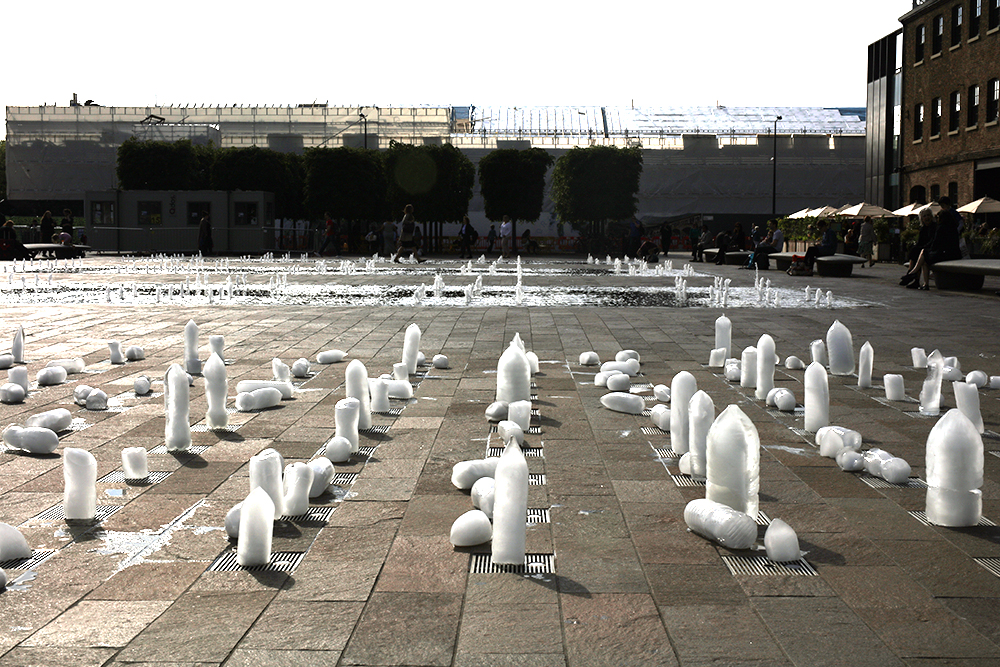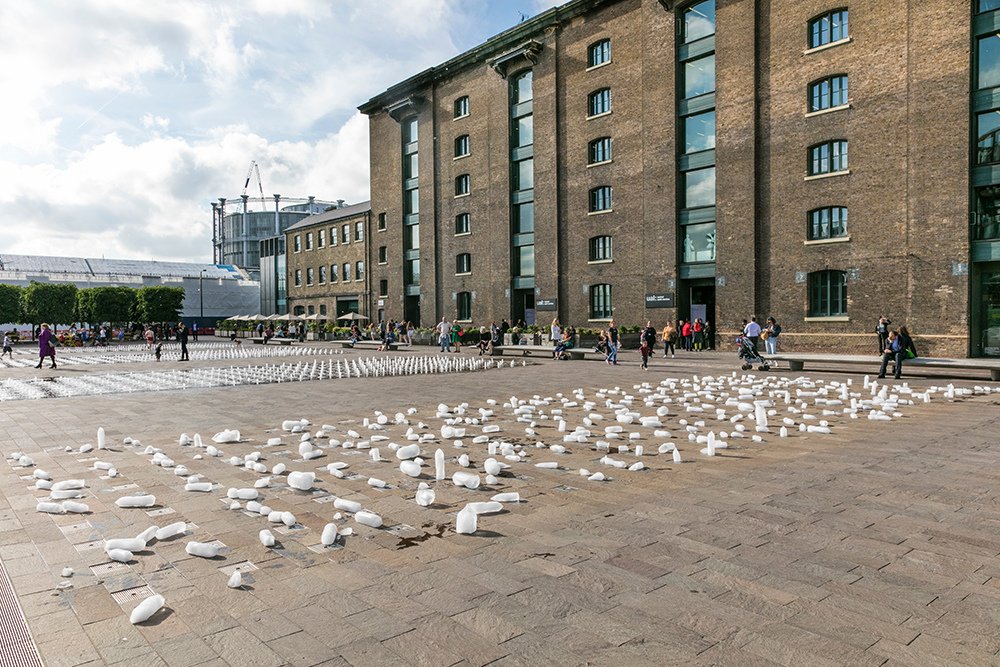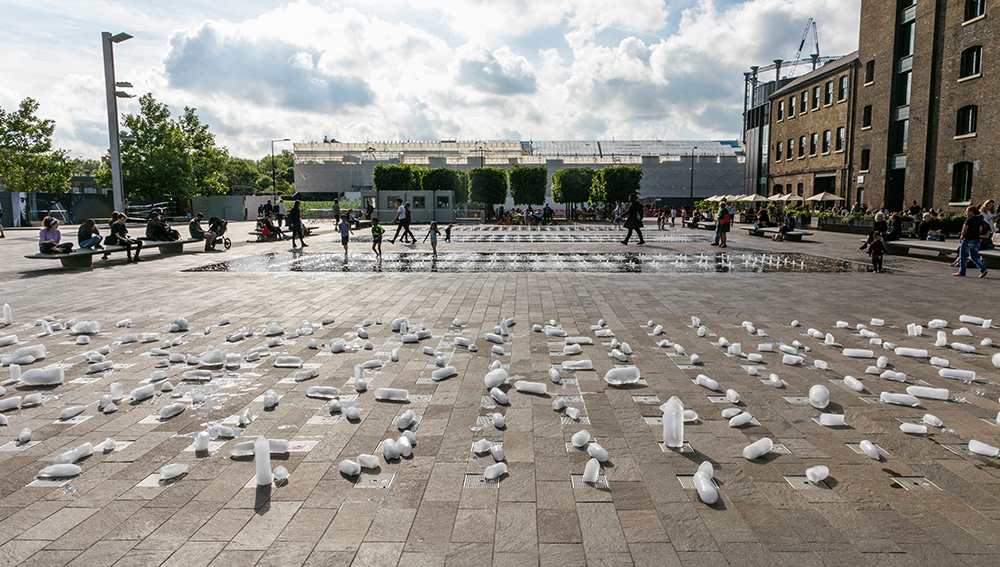 Almost all plastic packaging is designed and manufactured for single-use application. 8 million tonnes of plastic packaging enters our oceans every year and most of the marine plastic litter from Britain ends up in the Arctic, taking less than two years to get there . The Arctic is warming more than twice as fast as the global average and it is predicted that the Arctic Ocean could become ice-free during the summer months this century due to global warming . As the polar region warms and annual sea ice declines, large quantities of microplastics will be released back into the ocean .
Thanks to all who helped prepare and install the ice, and to Waitrose Kings Cross, Kings Cross Estates and Central Saint Martins for their support. Photographs courtesy of John Sturrock, Olga Suchanova and Sandra Terlevic.
Bibliography
4061270
{8C26W43Q};{5EN52S3B};{3GZNXN9U};{I2QM8XVN}
author
ASC
no
5396