Artists Hannah Scott and Maria Macc, explore our relationship with the sea through a collaborative, site-specific installation staged at Lumen Crypt Gallery, St John on Bethnal Green, London, from the 13-16th June 2019.
Two diverse views of working on the sea are brought together, as observed by Hannah on board one of the world's largest container ships and by Maria experiencing the fishing practices of the Cornish fishermen. The connecting point is the sea and how vital it is to the livelihoods of the people observed and as an everyday superhighway supporting all our lifestyles. The work aims to encourage people to reflect on the wider impact of consumer culture on the natural environment.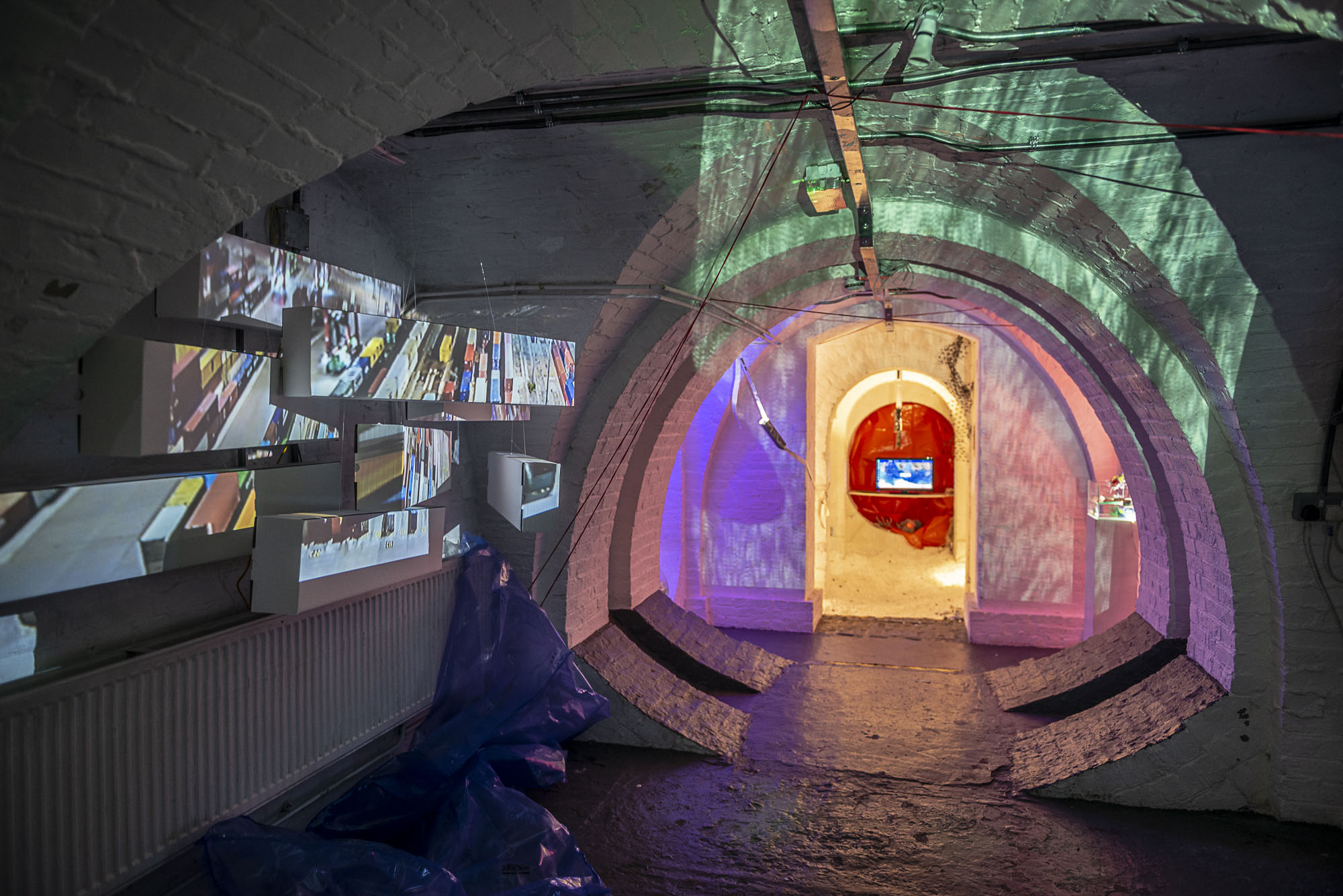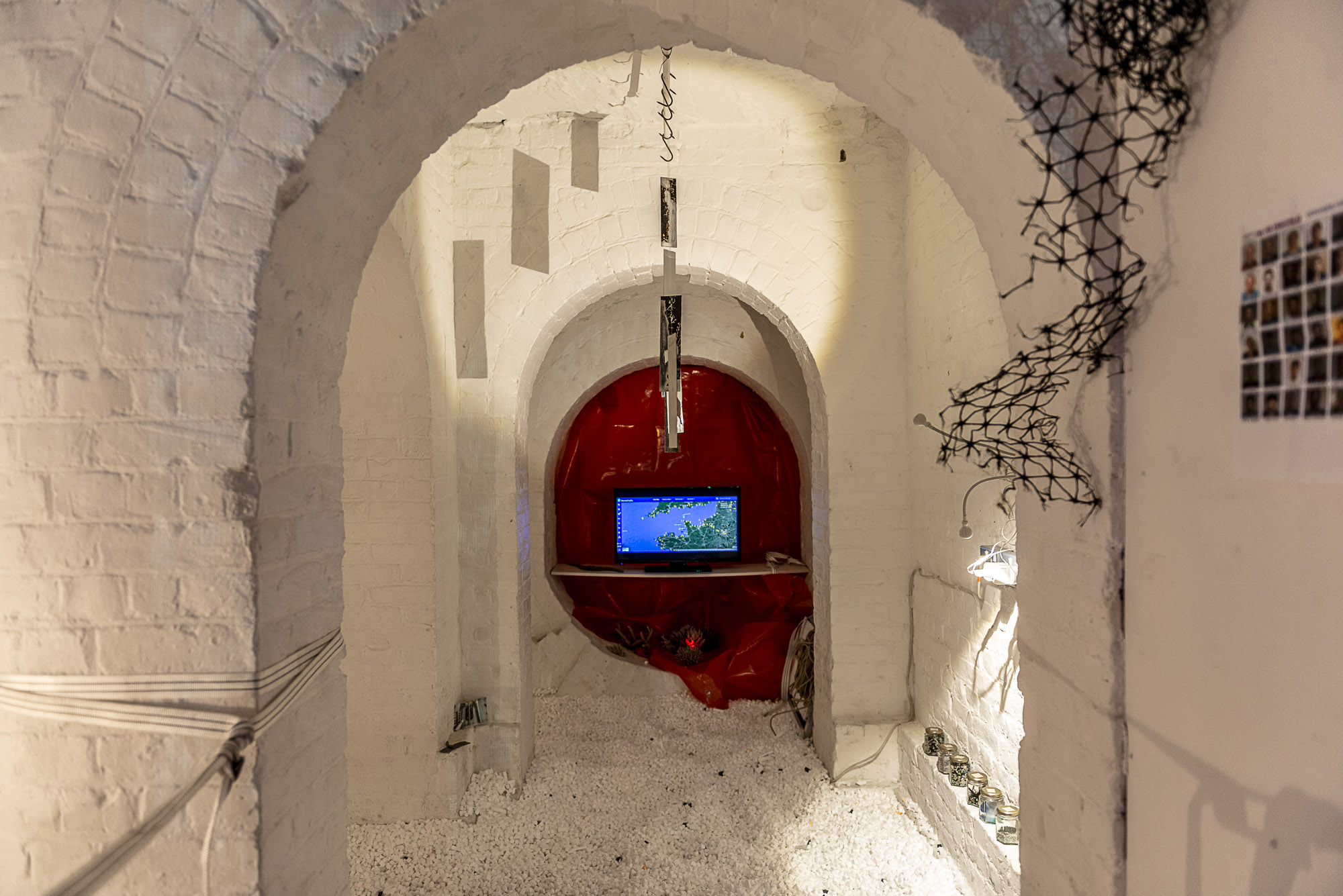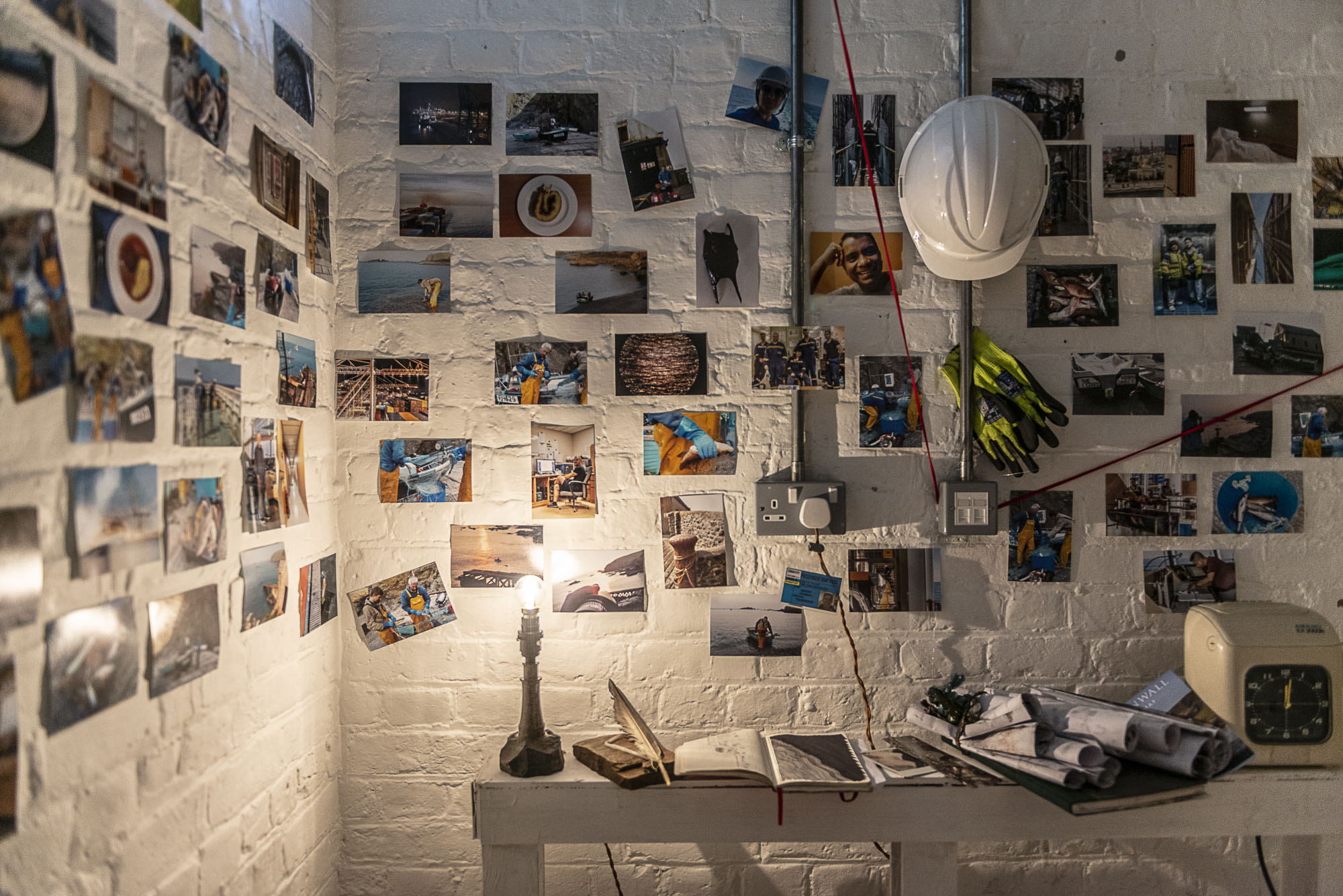 Maria Macc
The themes of fragility, metamorphosis and survival are central to my work. Through the use of observations and personal narratives I have dealt with themes such as changing mental and body states, disease and death. In support of this collaboration I have been gathering data and observations and personally journeying to UK coastlines, wetlands and ports. Personal dialogues have been formed with people directly involved with the UK coastline. Through the works I wish to facilitate a dialogue with the viewer, encouraging consideration on how we are not one, but have a wider impact on the biosphere. www.mariamacc.co.uk
Hannah Scott
As part of a year-long project I spent a month on board a cargo ship to observe globalisation, to learn about the lives of the people working on board, and to reflect on the relationships between consumer culture, plastic pollution and climate change. Working in dialogue with Maria we set sail together, communicating when possible online, tracing each other's journeys at sea and along the coast, and considering the ecological cost of consumer desires and expectations for more stuff, more convenience and ever more comfortable lifestyles.