An exploration of ideas related to climate change, capitalism, consumption, identity, value, loss, psychology, pilgrimage, health and mortality. To enable a cognitive shift in my relationship to the environment I want to step back and see myself from a distance – to see what defines me now – and to explore how changing this might change me.
Beginning in June 2018, I will leave the security of my home and my job and shed material possessions to set out on a low carbon-footprint bicycle journey around the UK. Collected materials and shared dialogues with selected artists and scientists will be developed as collaborative artworks to raise public awareness and engagement with environmental issues. Daily air samples will also be collected on behalf of Kings College London to assess whether microplastics contaminate the air we breathe.
The project will be introduced at Ugly Duck, London, from 25-27th May 2018, as part of the Lumen exhibition Cosmic Perspectives. This initial installation includes a list of everything I own and a list of everything I need handwritten in ink on brown paper inherited from my father; a bicycle, camping equipment, tools and spare parts, all-weather clothing, notepad, pen, camera, air filter, net.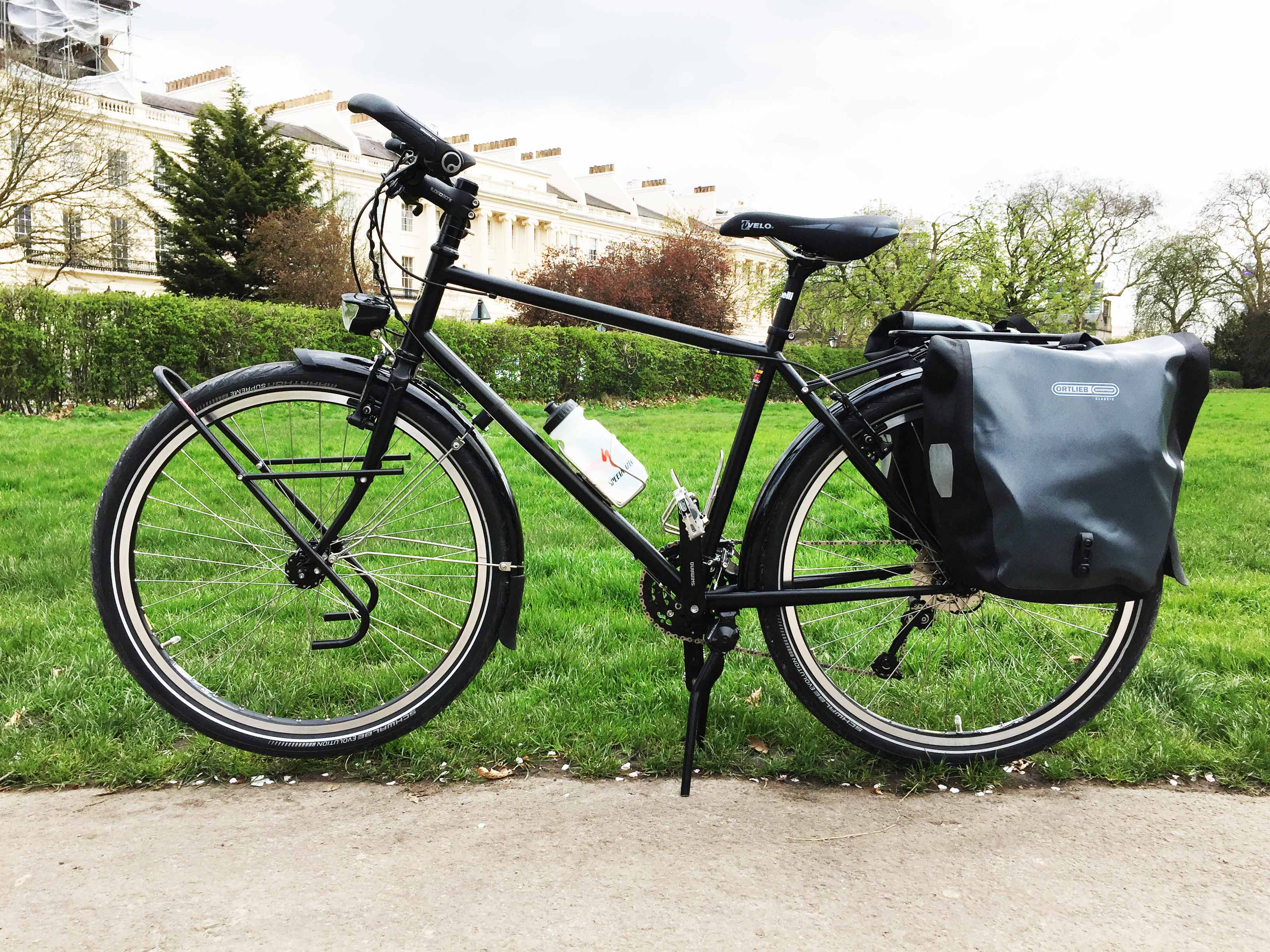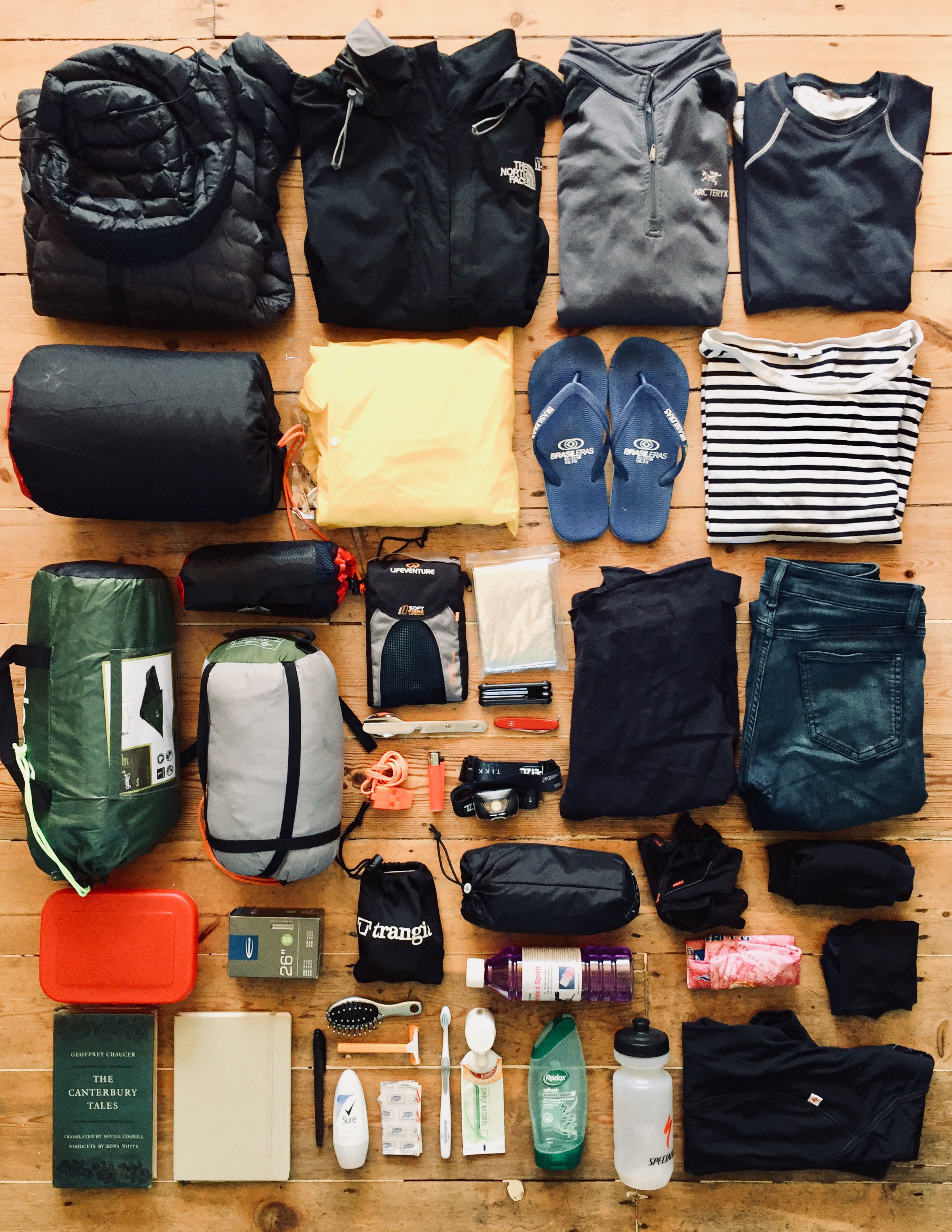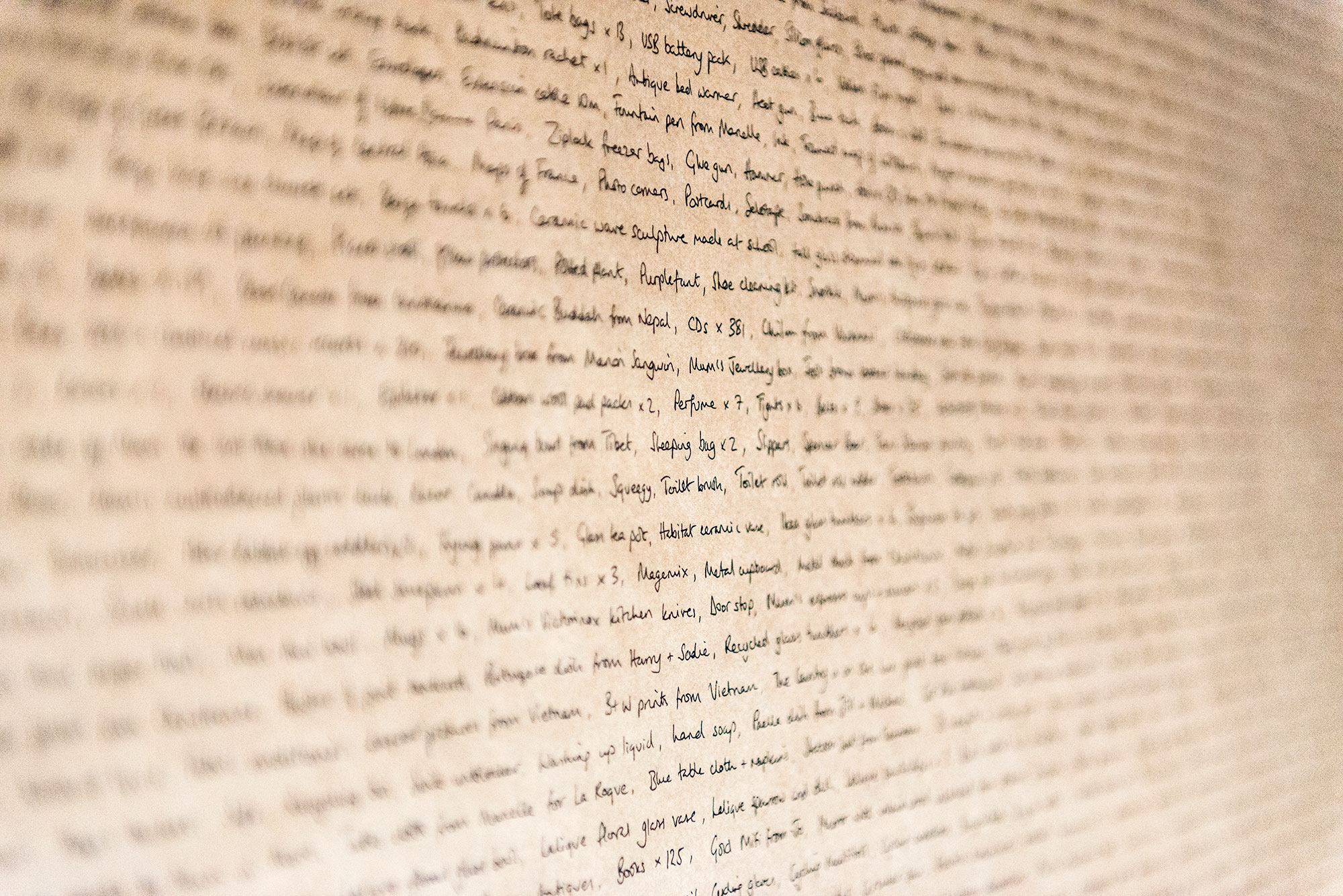 Selected Bibliography
4061270
All This Stuff Is Killing Me
items
1
author
asc