A low carbon footprint bicycle journey considering ideas related to mass consumption, climate change and plastic pollution.
Initially visualised and exhibited at Ugly Duck, London, from 25-27th May 2018, as part of the Lumen exhibition Cosmic Perspectives. The installation included a list of everything I own handwritten in ink on brown paper inherited from my father; a bicycle, camping equipment, tools and spare parts, all-weather clothing, notepad, pen, camera, and a net.
This project is ongoing. Read my introductory blog post here or browse all my blog posts here.
Cosmic Perspectives Installation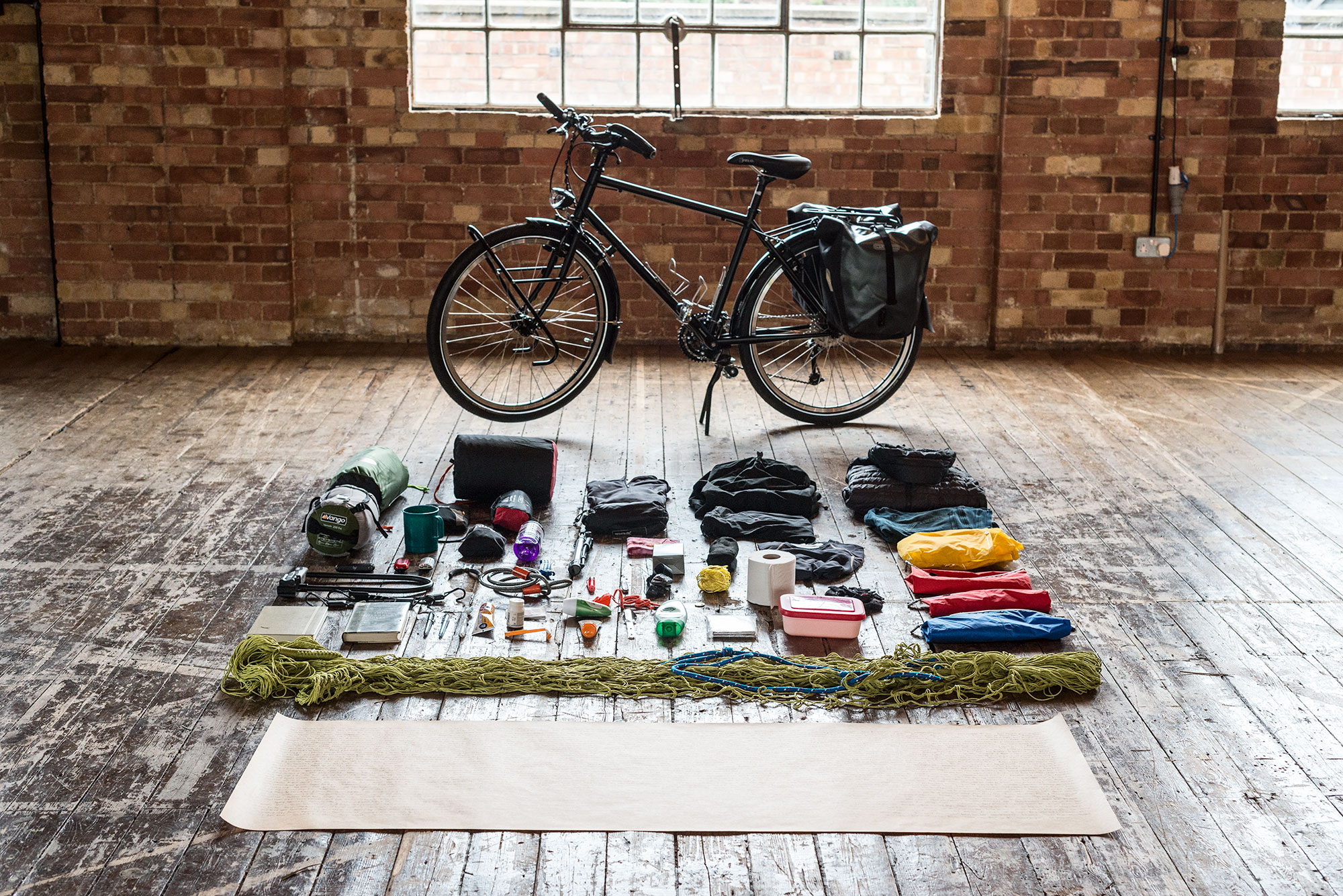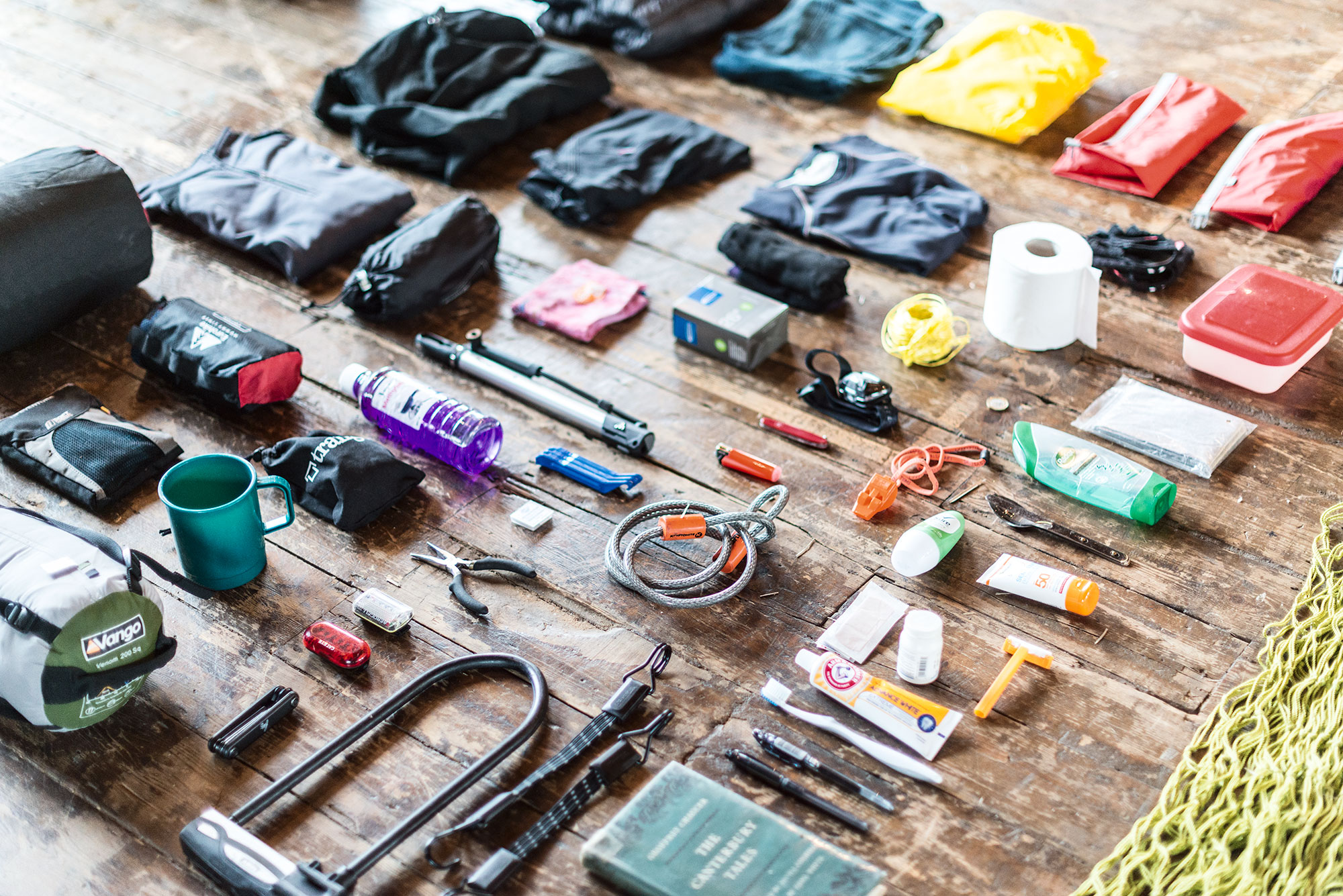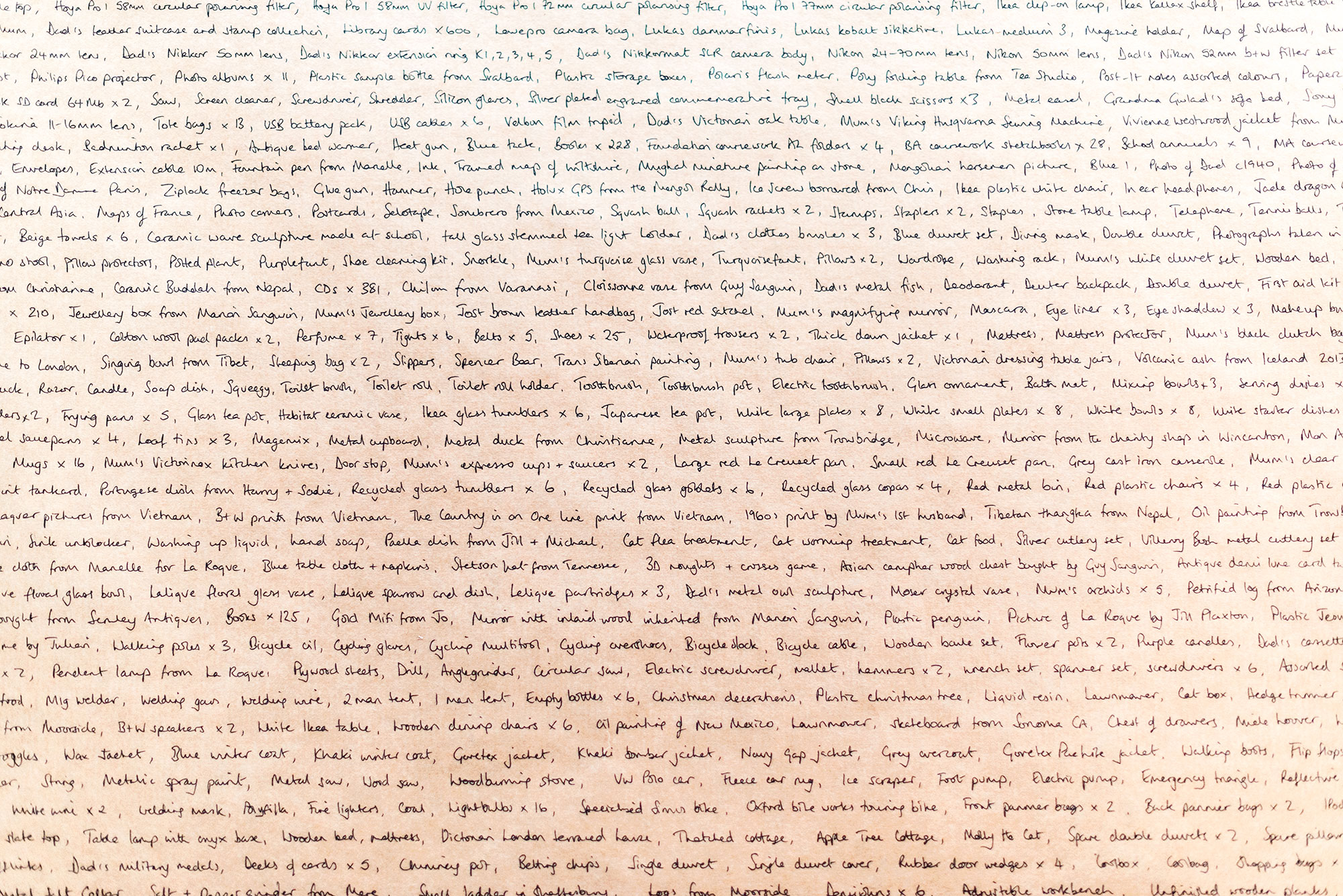 Selfies at UK Amazons 
South of England and Wales
Selected Bibliography
4061270
All This Stuff Is Killing Me
items
1
author
asc