Recycled high-density polyethylene and polypropylene mix casts arranged in geological core sample boxes, 185 x 108 cm, from the project What Goes Around Comes Around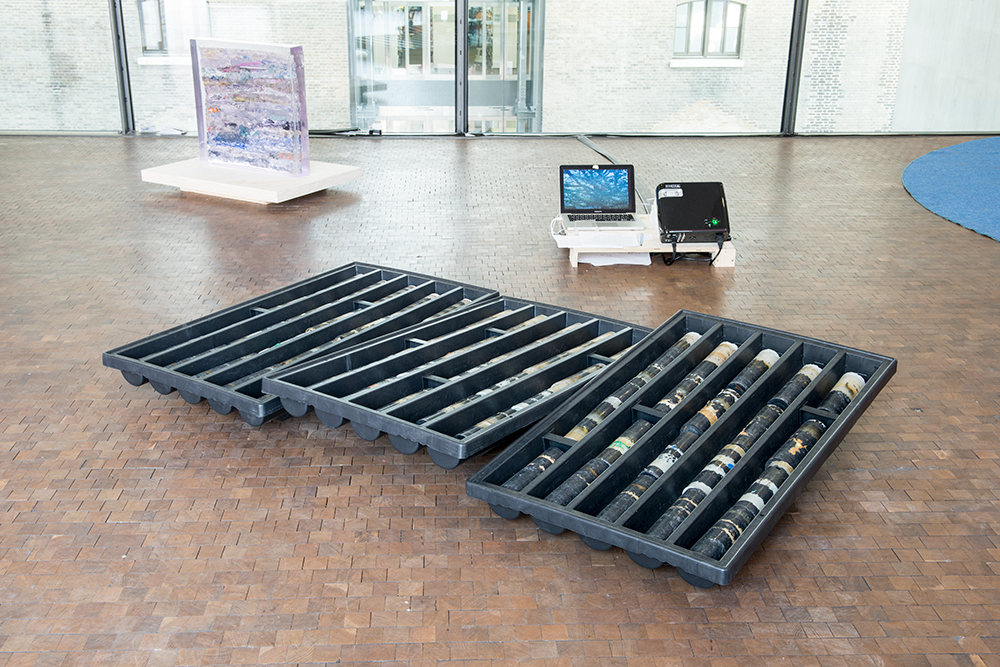 Research published in 2014 in the Royal Society Open Science Journal suggests that the deep sea is a major global sink for microplastic debris. Microplastics, in the form of fibres, were found in abundance in deep-sea sediment cores from the Atlantic Ocean, Mediterranean Sea and Indian Ocean. Samples contained mostly blue, black, green, and red microfibres of rayon, polyester, polymides, acetate, and acrylic.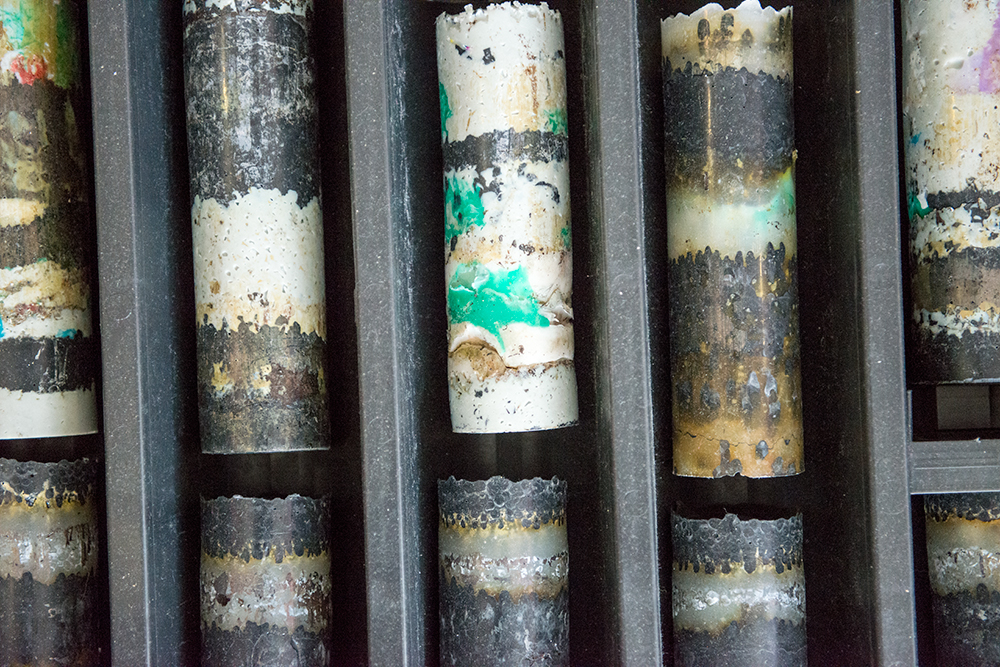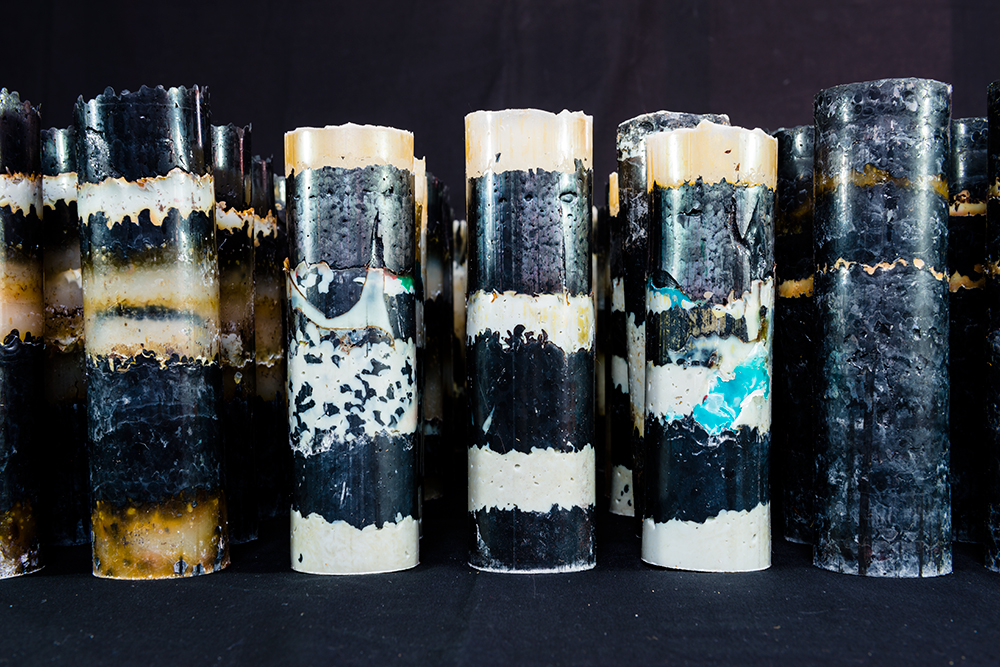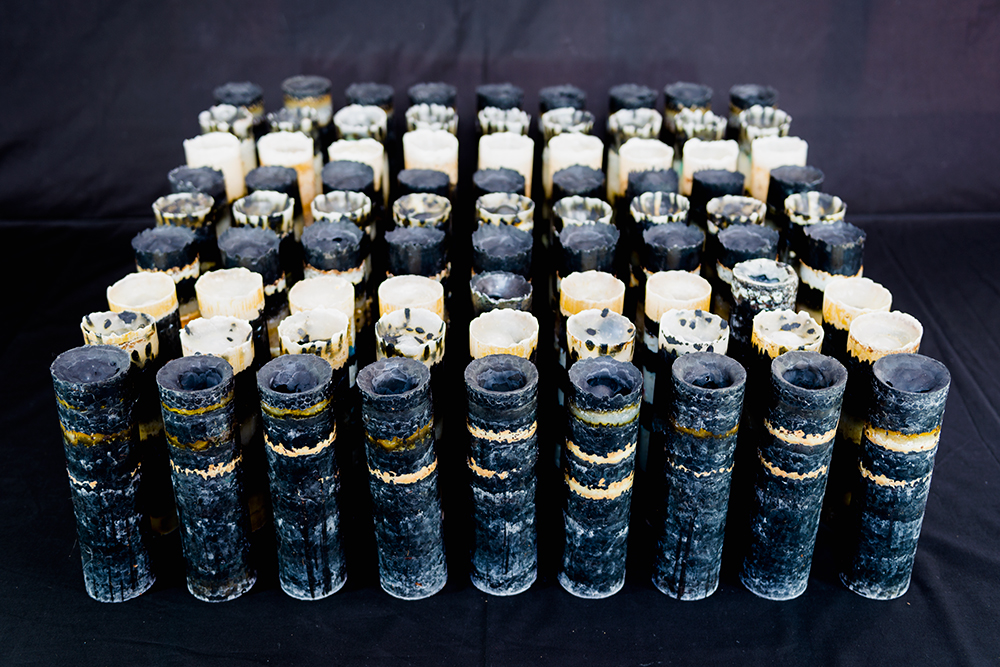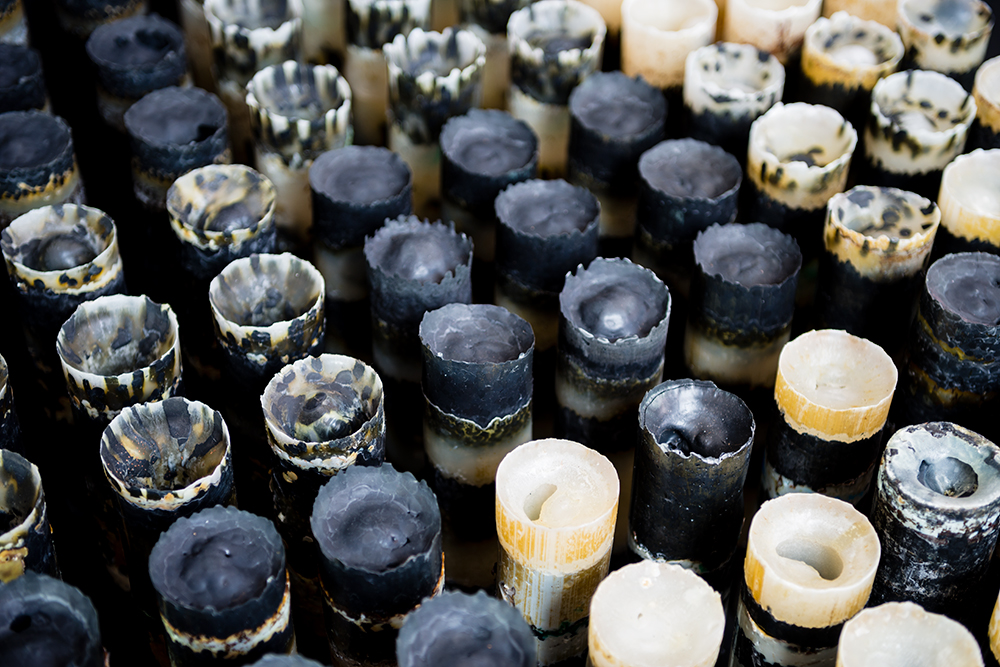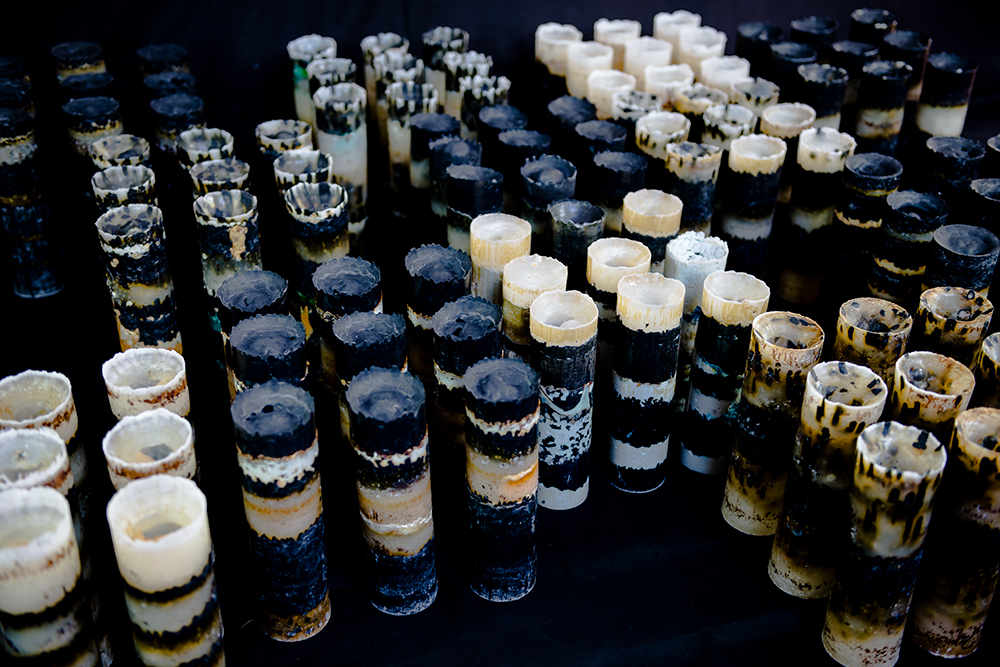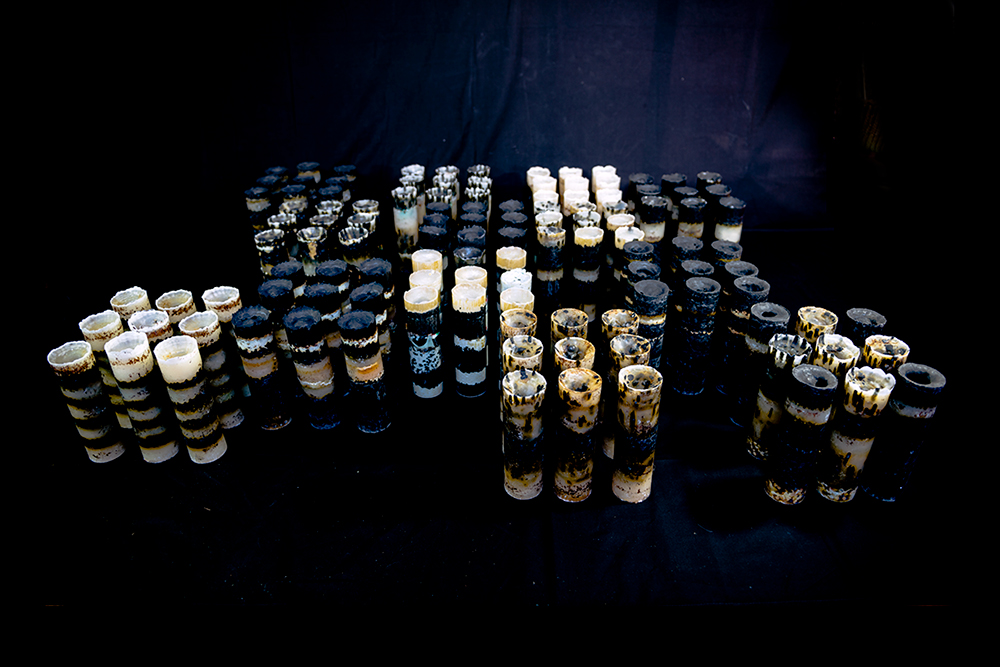 Thanks to Biffa Polymers for their support.
Bibliography
4061270
{IWBFSXQG}
author
ASC
no
5355